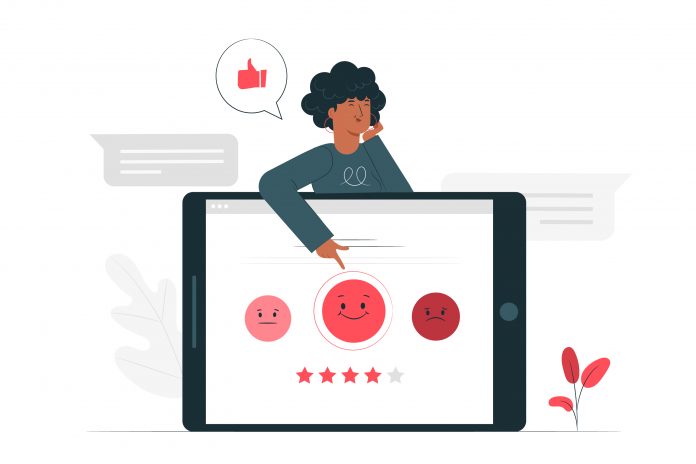 Whether your business has just started or completed its fifth anniversary, we understand that you are worrying about how to reflect on the ever-changing economic situation and how it can affect your company. In recent years, these worries have increased due to the rising global inflation that is more likely to follow with recession. You need to find ways to recession-proof your small business to retain your position in the market.
Wondering how? Well, businesses need to show they're constantly aiming to meet the need of buyers while keeping a good healthy relationship with them. Want to learn more? Let's dig in to learn how you can save your small business from economic hardship with a stellar customer experience.
Recession-Proof Your Small Business
We all want to establish a business that is less affected by the changes in the economy and provides great services so that most people can rely on your brand. Small businesses that offer services and goods people regularly need regardless of their financial condition have higher chances of growth.
While other brands like unique entertainment venues and specialty shops can still make profits, they have a higher risk of getting a hit or experiencing financial loss during inflation when people cut down their extra expenses.
Developing a business that can attract customers, whatever the economic condition, is key to success. Also, your marketing strategies should revolve around customer needs to achieve business goals.
Importance of Customer Experience
Companies need to develop thinking that allows leaders to look at their brands from the customer's perspective. In times of recession, customers search for the stability of a well-established retail brand and the convenience of a frictionless buying method.
This means you need to reconsider your brand communication method. Typically, your message focuses on the services and products your clients want, but when it comes to a recession, it's vital to communicate that you are offering the products your audience needs. Using this approach, you can improve customer loyalty and eliminate the cost of targeting and acquiring new clients.
Improving the Customer Experience
Relentlessly Cut What Doesn't Matter To Consumers
As a marketer, you need to walk in your customers' shoes, using techniques like journey mopping to comprehend what's critical. Note that simplifying your audience's lives will also simplify your organization, allowing you to cut redundant processes and internal inefficiencies.
For example, a healthcare facility usually tries to shadow patients from admission to discharge. They need to understand that their staff and internal methods focus on justifying patients' stays in the hospital rather than focusing on providing efficient and excellent care.
If the facility redesigns the system around patient requirements, it can improve staff productivity by 11% and cut down the direct cost to 20 to 25%. Not only this, but they can easily boost the patient satisfaction rate, eventually leading to loyal customers and higher ROI.
Provide Value to Consumers
Your target audience has already seen inflation drastically affecting their purchasing ability. For instance, the cost of eggs has risen by 40% from its price compared to 2022. The cost of margarine increased by 38% from August 2022. These numbers have impacted everyone's life and have forced consumers to look for methods to cut their expenditures, determine ways to lead a good life with only necessary things and understand their bills.
Due to the inflation and recession risks in the coming years, customers are getting into great problems. In fact, a survey indicates that 78% of customers believe that marketing strategy should be created to be more sensitive to consumers' changing priorities and requirements due to recession issues. Furthermore, 11% of customers believe that different brand marketing has adopted communication that is not appropriate and less sensitive to their poor financial conditions.
Some experts believe that if brands want to retain customers and maintain their sales, they need to protect their margins as sales reduce. While it's a serious situation, businesses can gain new customers and retain the older ones with different marketing strategies. Here are a few tactics you can implement for excellent customer experience and higher sales.
Offer a secure and safe environment that shoppers want.
Create more personalized and sophisticated marketing techniques and seamless brand experiences with a 360-degree view of their consumers.
Benefit from mobile technologies to offer seamless customer engagement.
Look at how companies implement strategies and solutions and change online shopping methods to bridge the gap between digital and physical customer experiences.
Customize consumer experiences such as discounts and promotions that help customers save money and offer the best deals on products and services they might be interested in.
Here it is important to shed light on the fact that just because customers are thinking twice about spending a penny on something, this doesn't mean they are not spending. You need to stay empathetic and authentic in the market to help customers to purchase from your brand.
Make your consumers believe that they need your products and services without making them offensive. For instance, don't market your brand as low-priced and affordable just because your customers are cutting back. This approach is only suitable for brands that can offer every type of product and service at an affordable cost, such as wholesale stores.
This will indicate your brand as inconsistent if you are not able to complete your promises. You simply need to create a marketing tactic that helps people see why they need your product.
Opt for Self-Service Opportunity
If you invest in a self-service system, you can expect to enjoy great financial savings with time. Customers who want immediate help look for an accessible channel to interact with businesses and support interactions.
In fact, rather than contacting the customer service department of a company, customers first look for self-service options. This is when you need an excellent self-service option, such as chatbots, to interact with modern consumers.
With the help of this customer experience strategy, you can focus more on marketing strategies and reduce the number of support employees. The best part is that companies can reduce their workload while helping customers. However, this doesn't mean you put your Chabot in a "set it and forget it" approach.
This type of strategy doesn't work and leads to exponential loss. With it, you can't offer a consistent consumer experience across many customer touchpoints. You must ensure that you provide an efficient self-service option that provides value to customers. Also, small businesses need to continuously work on their self-service technology and update it over time to give the best services.
Look for Ways to Connect with Locals
Modern brands with several stores in different locations can shape themselves according to the needs and requirements of local communication. There are huge changes that every store's consumers have slightly different requirements. Therefore, your marketing and interacting strategies for every community should also be different. Hence, businesses need to adjust their messages and products to satisfy local audiences.
You might have heard about changing the messages for audiences when expanding internationally. This is usually suggested because of cultural differences. But this approach can also help you to target smaller sales regions. Customizing products and messages will exhibit that you care for your audience.
Before adjusting your brand according to different local audiences, you need to research what practices other brands are adopting. Also, try to understand local customers' needs, differences, and other things to gain insight, and you can come to a point where you and your customer both can benefit.
Nurture Your Customers
Your target audience is likely as worried as you are due to the significant economic downturn. To maintain higher sales, you must nurture your customers and build an excellent customer experience, so your services or products don't become part of their budget cuts.
You can start with the customer loyalty program. It's the best way to reward your credible and returning customers that encourage them to return. Your customer experience strategy doesn't need to be extravagant: point-based rewards and minor discounts make your business valuable in customers' eyes.
To step up your marketing techniques, you can also leverage the after-purchase service technique. Post-purchase consumer follow-ups give a way to interact helpfully and authentically. These interactions allow brands to identify and address dissatisfactions before they become hard to handle to recession-proof your small business.
In a nutshell, inflation is on the rise, and recession is near. Small businesses better need to prepare themselves for any challenges that come their way. Fortunately, several ways (some of them mentioned above) can help you deal with the situation and stay in business. So, start practicing ways to recession-proof your small business and thrive in the market.
It's wise you start planning for the hard times beforehand so that your business doesn't struggle much and overcomes the difficult times quickly without extreme hits on the revenue.