Welcome to part two of Amplify: Re-Imagining Women in Power, a women's leadership panel hosted by Robbin Jorgensen, CEO of Women Igniting Change®. Robbin is joined by Anita Hsu, co-owner of Gezzo's West Coast Burritos, Sweet Auburn Barbecue, and Lazy Betty restaurants. These powerhouse CEOs recently sat down at the ASBN studios to continue their conversation about what it means to be a powerful woman in business.
During this series, Robbin and Anita will be exploring the nuances of what it means to lead themselves, their teams, and their companies as women business owners. Women are continuing to amplify their voice and have a positive impact on business.
In part one of Amplify, the conversation centered around how women business owners lead themselves in positions of power. In today's segment, Robbin and Anita focus on how they lead their teams of employees. At Robbin's office, it's not 'business as usual'. The team at Women Igniting Change strives to stretch beyond their comfort zone and challenge their own thinking so that they can continue to move forward and grow.
Anita agrees and recognizes that while it is a challenge for her and her teams to think outside of the box, in the restaurant business it all begins with the concept. All three of the concepts for Anita's popular restaurants put spins on traditional flavors, and bring something unexpected to the table, literally.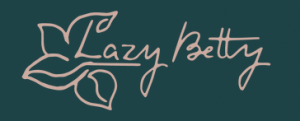 There is a lot of research that analyzes how men and women lead their teams differently. Women tend to have a more holistic approach; they look at not only what an employee does, but who they are, and what they are working towards. When Anita runs her businesses, she holds people accountable, doesn't ask anyone to do something that she wouldn't do herself, and most importantly, she treats everyone like family. Little things, like hand-wrapping and delivering Christmas gifts to her employees really demonstrates the level of commitment she has to her staff.
Robbin adds that the flexibility to how they work is key for her business. As long as the work gets done, and the standard of excellence has been met, it doesn't necessarily have to be done between this hour and that hour. Anita also mentions the idea of trust; that a flexible environment can work when you truly trust your team.
To hear all of the points that our amazing panel touched on in this segment, including leadership philosophies, hiring new employees, and company culture, watch the full video above. And, stay tuned to myasbn.com to see part 3 of Amplify: Re-Imagining Women in Power, coming soon.
---
The Atlanta Small Business Network, from start-up to success, we are your go-to resource for small business news, expert advice, information, and event coverage.

Follow us on Facebook here and stay up to date or catch-up on all our podcasts on demand.
While you're here, don't forget to subscribe to our email newsletter for all the latest business news know-how from Atlanta Small Business Network.
This has been a JBF Business Media production.