One of the biggest barriers to your success as an entrepreneur is the grind. The daily routine can be more damaging to your morale than you think. Even the most ardent passions can be smothered by the idea of doing the same thing over and over again – and that death of excitement is something you need to fight against. Here are five things you can do each day to fight off the drudgery of your routine and keep your inner fire bright:
1. Keep a List of Your Motivations Close By
A lot of people will tell you to keep your motivations in mind so you can keep your passion alive – and they're right to do so. However, keeping them in mind can be a little difficult when you're bored out of your gourd doing the same thing over and over again. That's why it's recommended that you keep a list of your motivations nearby, so you can always take a glance if you find yourself forgetting why you're doing all this. You can keep it on your phone, your computer, or even put it up on the wall of your office.
2. Look at Inspiring People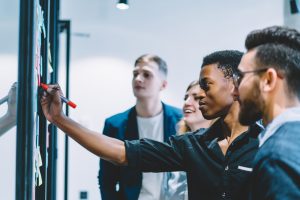 Being an entrepreneur might be a lonely experience, but that in no way means that you have to do it alone. The good news is that you're not the first person to do this. There are many people who have come before you on similar journeys, people who can inspire you. Look to the stories of other entrepreneurs and their hardships. Read about what they needed to do to survive and thrive, and let those stories inspire you to craft your own personal legend.
3. Read Up on Some Inspirational and Motivational Quotes
It may seem cliché, but one of the best ways to dig yourself out of a mental rut is to look up inspirational quotes. People tend to give out what they get, and if all you get each and every day is a routine that's rapidly becoming boring, you'll put out less than ideal work. If not managed, you might even become cynical.
Whenever you're feeling a bit down or listless, take a look at a few motivational quotes. If you have a few favorite ones, put them up on the wall or set them as your computer wallpaper. Even a single sentence can spark your passion and remind you of why you became an entrepreneur.
4. Keep Your Mind and Body Healthy
The worst part about the grind for entrepreneurs is that it's not only boring, it's also stressful. Those repetitive tasks remain an important part of making your startup successful, so you can't just ignore them. The next best thing is to keep your mind and body healthy.
Take some time out of each day and reserve it for exercise and enjoyable activities. You would be surprised at how much of a boost to your mood a 15- minute walk can give you. You should also find a hobby, something enjoyable and non-competitive where you can simply have fun without the worry of performing well. This will let your mind recharge, and as an added bonus, could even lead to a flash of inspiration that will help you with your small business.
5. Use a Symbol or Object That Reminds You of Your Goals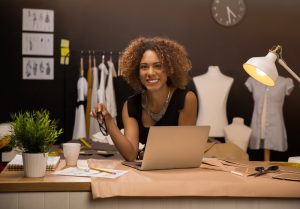 Keeping your passion as an entrepreneur can be difficult in the heat of the moment. Sometimes, you'll find yourself in a negotiation or at a decision point, and you can't summon the passion needed to make the right decision. Your energy is low, and you just want to take a nap. That's where a symbol, something that reminds you of your purpose, comes into play.
Think about how religions use symbols to remind people of their faith. Christianity, for example, has the cross. Find your personal version of the cross, something that immediately brings to mind your passion. For many people, it's a picture of their family, but it could just as easily be the first dollar you've ever made. Find what works for you and use it.
While these five things are far from the only things you can do to stay excited about your startup, they should get you off to a good start. Staying passionate will be a challenge, but you won't make it as an entrepreneur if you can't keep the fire alive.
---
The Atlanta Small Business Network, from start-up to success, we are your go-to resource for small business news, information, resources.

Follow us on Facebook here and stay up to date or catch-up on all our podcasts on demand.
While you're here, don't forget to subscribe to our email newsletter for all the latest business news know-how from Atlanta Small Business Network.
This has been a JBF Business Media production.