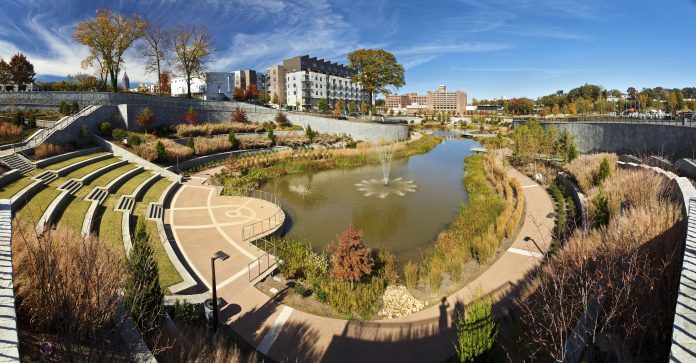 Small businesses are not only the backbone of the country, but they are also a foundation of Atlanta's economic ecosystem. Atlanta small businesses are still dealing with the continued impact of the COVID-19 pandemic, but business is still happening.
Their success—or lack thereof—can significantly impact the economy, and unfortunately, many are struggling due to the current situation. However, there are a variety of positive things happening to push commerce forward in the city. 
So, what do you need to know about the Atlanta business scene as we continue to move into the fall? 
The Announcement of the Resurgence Grant Fund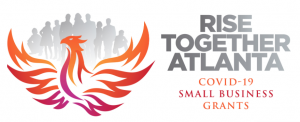 In early August, Mayor Keisha Lance Bottoms announced a plan for the City of Atlanta to offer grant funding to small businesses impacted by the COVID-19 pandemic. Eligible companies can apply for $40,000 in funding to handle any changes they have made to better manage the outbreak. 
Additionally, businesses based in the City of Atlanta can receive an additional $10,000 for help with business operation services like marketing, legal assistance, or other types of technical assistance. The application cycle is now open, and the City of Atlanta and Invest Atlanta will accept applications until August 31st. 
Free Legal Consultations for Small Businesses and Nonprofit Organizations
Since May, law firms, Alston & Bird, Eversheds Sutherland, Kilpatrick Townsend & Stockton, King & Spalding, and Nelson Mullins Riley & Scarborough joined together to launch a pro-bono legal clinic for companies with fewer than 25 employees and nonprofits to receive legal help. The clinic was started to help companies navigating the ins and outs of the CARES Act and Payment Protection Program as they move through this pandemic. Interested entrepreneurs can visit this intake form to sign up for a consultation. 
American Express Is In Talks to Purchase Kabbage

According to a Bloomberg report, there have been talks (reportedly from an unidentified source) that American Express is currently preparing to purchase the Atlanta-based lender, Kabbage. The latter has become the third-largest Payment Protection lender for small businesses—which has been the company's target audience. This event would expand American Express's reach to smaller companies, entrepreneurs, and consumers. 
Kabbage has become one of Atlanta's most successful startups and has furthered Atlanta's status as a top location for the fintech industry. If this event takes place, it will help to continue to elevate Kabbage's profile nationally and increase the reach of American Express to new audiences. 
Renovations Are Coming to Old Fourth Ward
Buildings at 458 and 460 Edgewood Ave. are slated to undergo a significant renovation for the first time in decades. Invest Atlanta has approved a $320,000 grant for the areas to be turned into retail and office space. However, what makes this project unique is that the goal is to produce a space that offers rent prices below market rate so that nonprofits, small businesses, and other organizations that prioritize social justice issues can locate there. 
The buildings are owned by the faith-based organization, Community of Hospitality, that runs Cafe 458 and The Edge. Both organizations have provided food and housing for homeless populations. Ultimately, this space will be expanded into a 6,000 square foot area with affordable rents for companies and organizations looking to make a difference. 
COVID-19 Has Led to a Dip in VC Funding for Atlanta Startups
According to a report by Pitchbook, COVID-19 has led to a significant dip in VC funding. In Q1, startups raised almost $600 million in funding, and in Q2, the numbers sunk to nearly $150 million. The pandemic caused VC funders to decrease funding since many were trying to recalibrate and determine new priorities. Additionally, many VC funders have had to change their approach and switch over to holding virtual meetings with startups owners and even partners. This logistical situation has also contributed to the Q2 slowdown. 
However, in May, funding did pick up with many funders concentrating on funding software and biotech companies that have kept many other urgent sectors running. A better Q3 could reveal that logistics were the main contributor to a drop in funding. As 2020 continues to unfold, VC funders will have to continue to be nimble in how they work with startup owners. This event may also cause many startups to have to embrace new ways of reaching out to funders and pitching their ideas. 
Everyone is Regaining their Footing
Even though the COVID-19 pandemic is still adversely impacting businesses, companies are still carrying on. From potentially being acquired by large corporations to finding new ways to connect with VC funders, businesses are moving forward. These instances continue to offer hope that someday soon, things will settle into a manageable new normal—especially for small businesses. 
Image credit: https://www.wheretraveler.com/atlanta/stay/explore-atlantas-historic-old-fourth-ward
---
The Atlanta Small Business Network, from start-up to success, we are your go-to resource for small business news, expert advice, information, and event coverage.
Follow us on Facebook here and stay up to date or catch-up on all our podcasts on demand.
While you're here, don't forget to subscribe to our email newsletter for all the latest business news know-how from Atlanta Small Business Network.