Welcome to Startup Central, the place for entrepreneurs and first-time business owners to hear tactics, techniques, interviews, and commentary. So they can beat the odds and build their business. We go beyond just covering sales, finance, and marketing topics but we'll also tackle the grittier side of entrepreneurship. Like controlling the mindset and dealing with setbacks and relationships. On this week's episode, Cory Mosley discusses the five marketing basics that every entrepreneur needs to know: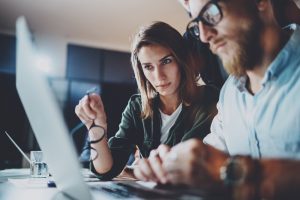 Learn how to market yourself: few entrepreneurs understand the art of placing themselves in front of clients and selling their skills as absolutely essential.
Understand and embrace social media: showcase your product or service on several different platforms. Set aside a specific time each day to post or update your content or outsource to someone with plenty of social media experience.
Conferences, professional memberships, and meetings: Outside the office events will open up vast networks of like-minded individuals.
Public speaking and professional writing: Without strong speaking and writing skills, it will difficult to communicate your company's abilities and skills in a clear and effective way.
Professional handouts: Paper still plays a role. In a digital world, emails and other electronic correspondence save time and money. However, professionally printed materials are necessary in order to introduce yourself and your business at important events and galas.
That's our show for the day. Please like, comment and share this show with someone who needs to see it and get all of our episodes here. For more information on how Cory is fulfilling his mission to help entrepreneurs and business owners create breakthroughs that accelerate growth and maximize revenue, visit him online at corymosley.com. This has been another edition of Startup Central with Cory Mosley, exclusively on the Atlanta Small Business Network.
---
The Atlanta Small Business Network, from start-up to success, we are your go-to resource for small business news, information, resources.

Follow us on Facebook here and stay up to date or catch-up on all our podcasts on demand.
While you're here, don't forget to subscribe to our email newsletter for all the latest business news know-how from Atlanta Small Business Network.
This has been a JBF Business Media production.