Does it seem like technology startups have become increasingly popular over the years? If so, it is not your imagination. A 2017 study revealed that technology-based startups have risen 47 percent in the last decade. This information makes sense as entrepreneurs can accomplish many administrative, operational, and marketing tasks using open-source and low-cost technology solutions, making it easier to launch a technology company. Also, consumer acceptance of the growing role technology plays in our lives creates new possibilities for innovative ideas.
Technology startups allow for higher productivity, a likelihood for better-paying jobs, and a thriving culture of creativity. So, how are these startups fairing, and what should aspiring technology startup owners be aware of as they seek to make their mark? First Round, a seed venture firm, surveyed 529 venture-backed technology startup founders. These individuals shared their insights into what it is like running a startup in today's business ecosystem. Take a look at some of the most relevant takeaways from their survey, The State of Startups.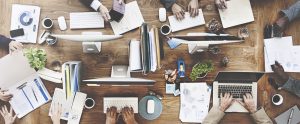 Investor Bias is a Significant Concern
Startup founders identified age as the strongest bias of investors. According to those surveyed, 37 percent believe that investors discriminate based on age. They also felt that ageism in the technology industry begins at 46 years old, a lot younger than many would probably think. Regarding other instances of bias, 28 percent of founders felt investor bias based on gender occurs, and 26 percent felt the same concerning race. Also, women involved in the survey were twice as likely to say investor bias happened against founders with children.
What Do Uber and China Have in Common?
If entrepreneurs are wondering where the most influential tech talent and newest innovations will come from, founders involved in the survey had some unique ideas. Twenty-three percent of founders felt the next great wave of technology innovators would come from Uber, with Slack second at 16 percent. While no one can deny the impact U.S.-based companies have on the global technology industry, the U.S. is not the only location to see success in this arena. Almost forty percent of founders predicted that China would become the center of the technology world in 2028. The survey cited a study that revealed China to have nine of the world's 20 largest tech companies, and the country has added 500 million new tech users. So, the next big innovator or innovation could come from Uber or China.
Where the Big Tech Industry Is Falling Short
While there is much to be optimistic about regarding the technology industry as a whole, there are some places where improvement is in order. Big Tech does have a perception issue regarding how the public views technology companies. When asked, tech startup founders were aware of this problem. Seventy-seven percent of startup founders felt that giant technology companies are perceived as evil because of their tendency to take advantage of the personal information they have access to. However, the negativity does not stop there. The technology industry as a whole does not seem to provide enough resources for working parents. Sixty-five percent of founders reported not having a dedicated space for nursing mothers, and 90 percent do not offer childcare support. As the demographics and perception of the industry continue to evolve, founders may want to see how they can change to serve customers and employees better.
The Tech They Like and The Tech They Don't
When it comes to the technology solutions that founders are widely using, 98 percent of them use a real-time messaging tool. Seventy percent say that tools like Slack and Yammer increase productivity. So, it is safe to say that Slack and other messaging and productivity tools should be on every tech startup owner's list. Also, it is common to think that startup innovators are quick to welcome most technology tools, but that is not always the case. Over the past decade, cryptocurrency has risen in popularity. However, 87 percent of founders are not entirely sold on the use of cryptocurrency in their industry. Less than one percent feel that it has been revolutionary for them or their peers.
Final Thoughts
Launching (and sustaining) a new business is challenging in any industry, but the technology industry offers unique challenges for startup owners. This reason is why it is crucial to always keep an eye on trends and the observations of those who are already working in the industry. The technology revolution is not going anywhere anytime soon, and surveys like these will continue to be valuable to aspiring founders and tech workers alike. For more information and useful takeaways, take a look at First Round's State of Startups 2018 slideshow.
First Round State of Startups 2018 from First Round Capital
---
The Atlanta Small Business Network, from start-up to success, we are your go-to resource for small business news, information, resources.

Follow us on Facebook here and stay up to date or catch-up on all our podcasts on demand.
While you're here, don't forget to subscribe to our email newsletter for all the latest business news know-how from Atlanta Small Business Network.
This has been a JBF Business Media production.