Want your business featured on The Atlanta Small Business Show? Tell us your story! And if you would like to advertise with ASBN, give us a call at 770-954-8609 or email us at sales@myasbn.com
This week on The Atlanta Small Business Show, Leslie Kuban, Owner of FranNet Atlanta, and her client, Tracey Carothers kick things off by discussing how to choose the right franchise for your lifestyle. Next up, is Amari Ruff, co-founder and CEO of the $20 million logistics company, SUDU. He talks about persevering through adversity and following your dreams. Then, we take a look at our conversation with Mark Buffington, CEO and Co-founder of BIP Capital. He discusses the state of startups in the southeast and why investors are flocking to Georgia.
Following Mark, is our conversation with Bronwyn Morgan, founder of XEO Air Inc., a commercial drone company. Tom DiGregorio, owner and president of Aquaguard joined Ted Jenkin in-studio on this week's Atlanta Small Business Show, to discuss his journey thus far. We wrap things up with a portion of our on-location interview with Metro Atlanta Chamber President and CEO, Hala Moddelmog, who introduced the five newest inductees to the Backed by ATL Program. Be sure to tune into this week's show!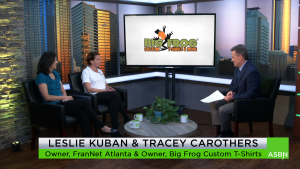 Big Frog Custom T-Shirts: How Tracey Carothers Found Her Perfect Franchise with the Help of FranNet Atlanta
On today's show, we're pleased to welcome Tracey Carothers and Leslie Kuban. Leslie is a franchise industry expert, and owner of FranNet Atlanta, and Tracey is the owner of a Big Frog Custom T-Shirts franchise in Dunwoody, Georgia. Big Frog Custom T-Shirts is a brick and mortar concept where customers can come in and design custom shirts for a variety of events whether it be a company retreat, family reunion, or sports team. It's a straightforward, proven concept that delivers incredibly fast and excellent service to customers. Watch Now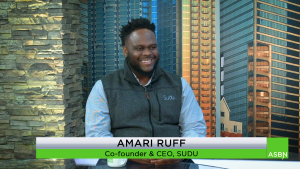 Finding Success in Sudu: How Amari Ruff Persevered to Create the Multi-Million Dollar Trucking Company
Most of us are probably familiar with multi-millionaire stockbroker, author, and philanthropist, Chris Gardner, who was the inspiration for Will Smith's critically acclaimed film The Pursuit of Happiness. In the film, Chris is a homeless, single father, struggling to break into the financial industry, and ultimately, reaches the pinnacles of success. Our guest today has been on a similar journey. From moving between homeless shelters and other temporary living as a child to now owning a 20 million dollar, technology-based logistics company, he continues to grow his business and inspire those around him. We're pleased to welcome Co-founder and CEO of Sudu, Amari Ruff, whose clients include Walmart, Delta Airlines, Georgia Pacific, and UPS. Watch Now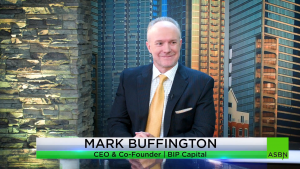 Why Investors Are Flocking To Georgia and How To Find One for Your Startup – Mark Buffington, BIP Capital
On today's show, we're here with Mark Buffington, CEO and Co-Founder of BIP Capital, one of the Southeast's most active venture capital firms. Mark's background is in mathematics and econometrics which came in handy during his time on the west coast working in the hedge fund space. Living around the Bay area, Mark found it difficult to not start investing in ventures and after experiencing quick success, he knew this was the career for him. About 14 years ago, Mark moved operations to Atlanta due to its potential to be a big fish in a small pond. Watch Now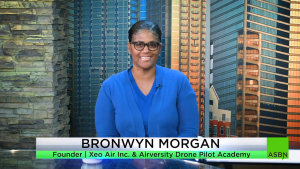 Taking Flight: How Atlanta-Based Xeo Air is Staking Its Claim in the Commercial Drone Industry – Bronwyn Morgan, Founder
On today's show, we're pleased to welcome Bronwyn Morgan, Founder of Xeo Air Inc. and Airversity Drone Pilot Academy. Bronwyn also sits on the board for Startup Atlanta and Black Women in STEAM. In this segment, Jim and Bronwyn discuss the inspiration behind her businesses and why she decided to get into the commercial drone business. Watch Now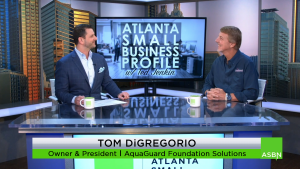 Atlanta Small Business Profile – Tom DiGregorio, AquaGuard
On this week's episode of the Atlanta Small Business Profile, host and small business expert Ted Jenkin, speaks to Tom DiGregorio, Owner and President of AquaGuard Foundation Solutions. Well known in the city of Atlanta and all over Georgia, AquaGuard Foundation Solutions is a foundation repair, basement waterproofing, concrete leveling, and gutter preservation company that makes marketing and customer service its top priorities. Watch Now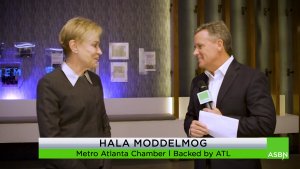 5 Promising Atlanta Startups Join Metro Atlanta Chamber's Backed by ATL Program
Recently, ASBN was on-location in West Midtown Atlanta at the Gathering Spot, where the Metro Atlanta Chamber announced the latest inductees to their Backed by ATL initiative. Created in 2017, Backed by ATL provides operational assistance and resources to a select group of promising Atlanta startups that have the potential to scale large and quickly. The initiative provides a positive economic impact on the Metro Atlanta area and empowers the leaders of its most-exciting middle-market companies. To find out more, we spoke to Metro Atlanta Chamber President and CEO Hala Moddelmog, and PJ Bain, CEO of PrimeRevenue, a member of Backed by ATL. Watch Now
---
The Atlanta Small Business Network, from start-up to success, we are your go-to resource for small business news, information, resources.

Follow us on Facebook here and stay up to date or catch-up on all our podcasts on demand.
While you're here, don't forget to subscribe to our email newsletter for all the latest business news know-how from Atlanta Small Business Network.
This has been a JBF Business Media production.