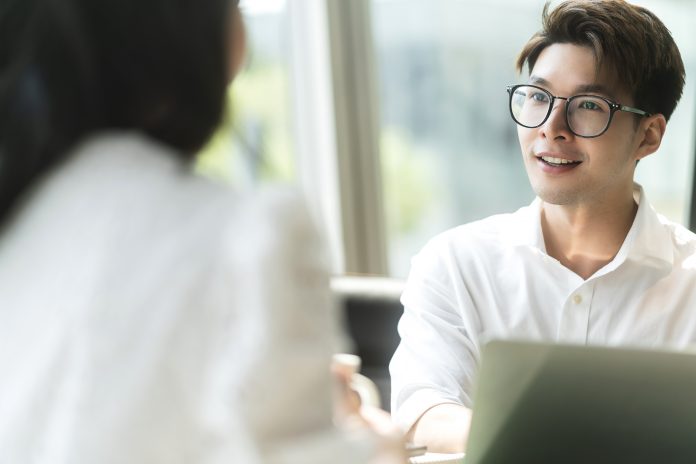 Whether you have or have not the investment in the business, many people prefer to opt for funding opportunities. This saves them from putting their money at risk and also using their savings for a different business task in the future. Though the idea of funding sounds appealing, it's not easy to receive. You need to consider several factors before you apply for funding. Also, it's important to choose the right type of funding that will work for your business. Once you know your goals and needs, you will be able to choose ideal funding methods. Continue reading to get an idea about how you can fund a business.
How to Fund a Startup?
Getting startup funding can be a difficult task, especially if you are planning to work with a conventional lender. If you apply for a loan through banks, they need to ensure your business has a bright future. For that, they will ask you to show cash reserves, high sales volume, strong credit, and a business history of at least a year. Due to these requirements, startups struggle to gather the funding they need for growth and expansion.
If you are unable to secure loans through traditional lenders, this doesn't mean you can't have funding. There are alternatives to banks that will offer you a good amount of funding once you meet certain requirements.  But some factors will influence a lender's decision, like the type of your company, potential growth in the industry, and your business plan.
Types of Small Business Funding
If you are looking for small business or startup funding, here are some options you have. Choose the type of funding based on your business, preferences, needs, and ease.
Crowdfunding
This is one of the most popular methods to raise funds. It is a practice of gathering funding through multiple funders, generally through crowdfunding websites. This type of funding allows startups to kick start their business and promotes their services or products. The best part is that it's pretty easy to run a crowdfunding campaign. Businesses need to create a profile on a crowdfunding website. You need to provide the necessary details about the company, such as the type of business and goal of your company. Mentioning the amount of money you need for funding is also important.
People who are interested in your company can donate to your campaign but in exchange for a type of reward like your service, product, or discount. You can decide the reward based on the money people donate to you. While raising funds through crowdfunding is not easy, a compelling story about your company, products, or service can encourage people to donate. Besides offering you money to start your business, crowdfunding can also help you build a community of people that are willing to engage with your business.
Startup Grants
For starters, this is free money to launch, maintain, and operate a business. Hence, you don't need to repay the money you receive. You can look for startup grants that you can easily qualify. Note that the application process is different for every grantor.
Based on the startup grant you choose, your grant might also come with business resources and tools. If you are starting a tech-related business, getting a startup grant is easier. This is because many states offer special grants for technology innovation and development. Also, this type of funding requires you to go through a highly competitive process. So, you better need to provide documents and company details that can convince grantors.
Angel Financing
This funding includes an investor who invests in early-stage companies or startups. But of course, they need equity ownership interest in exchange. Angel investors have greatly invested in new businesses in the last few years. In fact, there are several success stories like WhatsApp and Uber that were initially supported by angel investors.
Typically, angel investors offer $25,000 to $100,000 for a business. But depending on the worth and future of your business, you can manage to receive a higher amount of money. Here are a few things that angel investors look for:
The passion, quality, integrity, and commitment of the founders.
What is the potential of the company, and if it is filling any gap in the industry?
A clear business plan that shows your business is worth investing in.
Clear and reasonable terms of the business.
Business Loan
Another common practice to get business funding is applying for small business loans. To improve your chance of receiving a loan, you need to provide an effective business plan, financial projections, an expense sheet, and a valuable product or service. Before applying, determine the amount of money you will need to support your business and then give that figure to the bank. You need to show the strong aspects of your business to convince banks to offer you money.
It's best to check the requirements of the loan and prepare yourself before you contact the bank. This will boost your chances of receiving the loan. Once you have everything, reach out to credit unions or banks. You can also compare the offers to pick the organization that terms suit you the most.
Venture Capital
Venture capital or VC firms can offer a good amount of funding to startups and small businesses. Besides that, they also provide strategic assistance, capital, introductions to potential partners, customers, and employees, and much more. But getting funding through this method is not easy. VC looks for businesses that opt for big opportunities in the market with high potential growth. Most importantly, they prefer businesses that have already shown traction. For instance, a business that can show early customer adoption or product sales.
Keep in mind that venture capitalists use certain criteria to invest in a business. Here are the requirements they will look for:
Stage of the company (Series A rounds, early-stage seed, or later stage rounds with businesses that have gained traction and revenues.
Specific industry sector (digital media, software, SaaS, mobile, biotech, semiconductor, consumer, mobile devices, and others)
Geography (Silicon Valley, San Francisco, New York, and others)
Before you contact VC, try to understand their requirements and look whether you can fall within their criteria. If you want to try this method, it's better to try avoiding emailing them. This is because VC gets a plethora of emails, and checking all of them is impossible for them. It is better to contact them through a professional acquaintance of the VC, such as an entrepreneur or lawyer or their trusted colleagues. You also need to know that this is a long time-consuming process, and you don't get funds in a day. VC also does some background checks to ensure they are investing in the right company.
Series A, B, C, D, and E Funding
It is a type of equity funding that allows investors to get a share of your company based on the amount they invested in your business. Series funding A, B, C, D, and E occurs on a certain period. For instance, Series A funding is done after seed funding, and the amount of money you can receive depends on your business plan. Series B and others occur when a startup produces revenue and expands.
Here are a few things that you want to learn about each series.
Series A
This type of financing requires general momentum of your business such as revenue, consumers, or other performance indicators that prove your worth. Plus, you need to provide a business plan with clear goals and visions.
Series B
When you establish a business and manage to create visibility in the market, that's when Series B comes in. Series B offers money to companies that require money for expansion but already have momentum. At this phase, a company should also be looking to grow its team.
Series C
Companies that are stable in the market and looking to develop new products, acquire other businesses, or expand internationally can receive this type of funding. Also, many businesses stop raising funds at this stage of the company.
Series D
Businesses need this type of funding when they want to expand more or don't achieve the growth they should have in the last few years. Note that few companies have reached this stage of funding.
Series E
Very few companies reach this phase, and only companies who want to increase their valuation opt for this funding. These are the companies who want to stay private for a longer time than usual.
Bottom Line
In a nutshell, there are several funding methods that you can opt for. Though all types of funding are greatly beneficial for the business, not every type of funding will work for you. So, consult an expert who can help you choose a type of funding whore requirements, and terms and conditions are easy to meet for you.
---
The Atlanta Small Business Network, from start-up to success, we are your go-to resource for small business news, expert advice, information, and event coverage.
While you're here, don't forget to subscribe to our email newsletter for all the latest business news know-how from Atlanta Small Business Network.