According to a survey by Kabbage, an Atlanta-based global financial service, 58 percent of small business owners who were polled launched their company with $25,000 in the bank. Also, a third of those surveyed started with much less, approximately $5,000. While this is beginning to emerge as the norm, 65 percent of entrepreneurs admitted that they were not confident that they had enough funds to start their business. So, entrepreneurs are wearily working with what they have.
What else can small business owners and aspiring entrepreneurs take from this study? Read on for our takeaways below.
Takeaway #1 – You Don't Necessarily Need an Angel Investor
According to the survey, the most expensive types of businesses to start were restaurants, medical offices, and manufacturing companies. Respective to their industries, 38 percent, 23 percent, and 19 percent of respondents stated that it costs more than $100,000 to begin. Fortunately, unless small business owners are venturing into these sectors, the average entrepreneur does not need as much to get started. While many start-ups still seek the investment of venture capitalists and angel investors, many are choosing to self-fund their businesses. So, don't let the lack of an investor keep you from launching.
Takeaway #2 – Make Budgeting and Financial Projections a Priority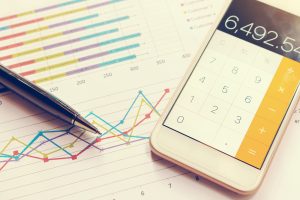 As the data shows, it is more than possible to launch a business with less than $25,000 successfully. However, many entrepreneurs surveyed did express concern over being able to cover expenses for six to 18 months. To prevent the pressure and urgency, it makes sense to project how much you will need over a specified period of time. It is not possible to always account for emergencies or setbacks, but realistically anticipate your expenses and revenue-making opportunities for the next year. It will help you feel less stressed about the funds you have at your starting point.
Takeaway #3 – There are Lower Risk Business Opportunities
While high-cost technology ideas may be popular, there are a variety of startup ideas with lower starting costs for aspiring entrepreneurs who do not want to break the bank. According to the survey, respondents in accounting (45 percent), online retail (44 percent), and construction and landscaping (39 percent) stated they spent $5,000 or less in startup costs. Fortunately, the growing nature of the gig economy and e-commerce platforms like Shopify and Etsy makes it easier for aspiring entrepreneurs to jump into running online businesses.
Takeaway #4 – Invest in Marketing as Soon as You Can
Another Kabbage survey revealed that many of their respondents wish they had spent nearly two to five times more on marketing at various stages of the business development process. So, this is a critical expenditure business owners should include in their starting launch budget. According to the survey, during the first year, respondents only spent an average of seven percent on marketing where they wished they had spent 28 percent. The right marketing strategy can be the difference between gaining new clients or failing to experience growth that can carry you past those first 18 months. So, be sure to allocate some funds to marketing, since it can regularly fall by the wayside.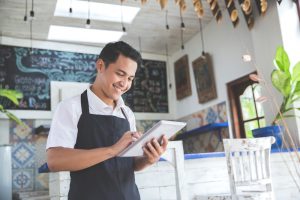 Final Thoughts
The first few years of a business' existence are critical. From stress over funds to finding the right audience, there is a lot for entrepreneurs to manage. However, Kabbage's new study revealed that more and more entrepreneurs are starting with less. Many of those included in the survey were in business for ten years, so these are individuals who figured out the right formula to longevity.
The major takeaway from this information is to do what you can to put together a financial strategy that works for your business model and start with what you have. In this world of business loans, venture capitalism, and angel investing, it may seem impossible to self-fund or start with less than $100,000.
However, the statistics show that many individuals are doing that very thing. So, if you are planning to start a business feel confident in what you have and put a viable strategy together. Confidence and planning, even more so than capital, can be the key to success.
---
The Atlanta Small Business Network, from start-up to success, we are your go-to resource for small business news, information, resources.

Follow us on Facebook here and stay up to date or catch-up on all our podcasts on demand.
While you're here, don't forget to subscribe to our email newsletter for all the latest business news know-how from Atlanta Small Business Network.
This has been a JBF Business Media production.