In today's interview, we take a look into the small businesses of Atlanta by turning our focal point to an accelerator program that assists local entrepreneurs and startups by supplying the tools and knowledge needed to succeed. Led by the Managing Director for Social Enterprise at Emory's Goizueta School of Business, Brian Goebel spearheads and manages the Start:Me program, a 14 session long program that that equips, trains, and sends out entrepreneurs to lead their companies well.
Related: Need Help with Early-Stage Start-Up? Check out These Innovative Atlanta Accelerator Programs
Goebel starts the conversation off by explaining that the Start:Me program focuses on the "Me" of the title which stands for micro-entrepreneurs. Small, neighborhood businesses with typically four or fewer employees and a very small budget to work with, are the types of companies that would fall into the micro-entrepreneur category. Though they may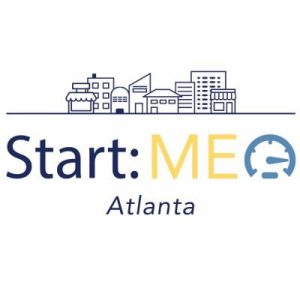 be small, they likely have a huge impact on the areas they are located in and tend to have a strong foundation of loyal customers simply because their products or services are tailored to residents. After studying a series of small businesses, Goebel came to the conclusion that common necessities for most startups are knowledge, network, and capital in order to truly succeed, and the Start:Me program aims to provide just that.
Related: Startup Incubators and Accelerators: What You Need to Know – George Deeb
Though free to apply, to be accepted within the program, you must go through a competitively designed process. Goebel mentions that they typically accept anywhere between 15-17 applicants out of the hundreds that apply. The selection process is determined by a set of standards and guidelines ranging from the business' local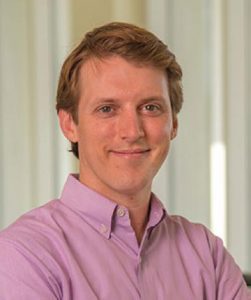 community engagement, to the proximity of a business to a Start:Me city. In addition, the program provides seed investments. "Each of our communities has a separate pool of dollars and it's actually seed investment rank capital," says Goebel during his interview. This money goes towards one of two categories with the first being "start grants" which are seed investments of $500-$1000 and larger growth grants serving anywhere between $1,500 to $4,000. Typically in each of the cohorts, there are three to five investments and those numbers continue to rise.
To learn more about the Start:Me program, please visit www.startmeatl.org and be sure to watch our full interview above.
________________________________________________________________________
The Atlanta Small Business Network, from start-up to success, we are your go-to resource for small business news, information, resources.
Follow us on Facebook here and stay up to date or catch-up on all our podcasts on demand.
While you're here, don't forget to subscribe to our email newsletter for all the latest business news know-how from Atlanta Small Business Network.
This has been a JBF Business Media production.