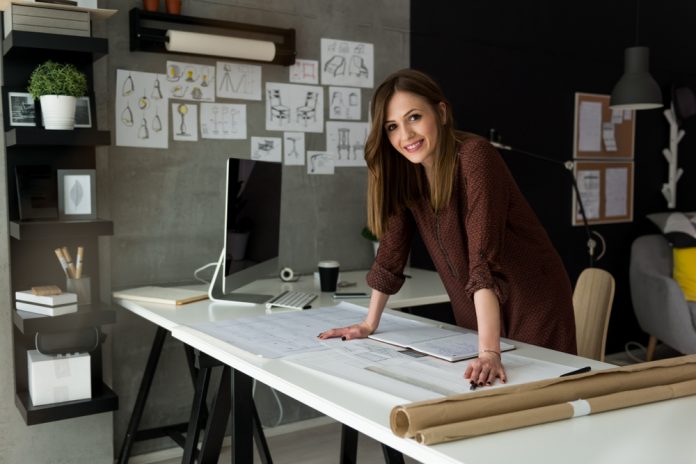 If you're running a startup or small business, you're probably looking to maximize your profits in any way you can. While marketing your business to attract new customers and boost your sales will help, you should also be looking into ways to cut costs and save money for your business wherever you can.
Although you should still invest your business funds wisely on ways to make your business more successful and profitable, businesses running on a tight budget should still look for ways to reduce their running costs. Fortunately, there are many smart strategies to do so. Here are five of the best strategies to cut costs for startups and small businesses.
1. Allow Employees to Work From Home
Remote working is becoming increasingly common around the world, especially since the coronavirus pandemic forced many businesses to adapt. With that said, this isn't a bad thing. In many cases, remote working makes employees happier, healthier, and even more productive as they can work when and where they feel comfortable.
There are various other benefits of allowing remote employees. For instance, instead of going on an expensive search to find the best local recruits, you can hire people from all over the country. You could even find global employees. All of these things can lead to a more affordable and more productive business.
2. Use Free Business Tools And Apps
Too many businesses spend too much money on overpriced apps, tools, and programs. Although it's sometimes worth spending money on the software you use for your business, for instance in high-quality business security software, you can also cut costs by using the many affordable business tools and apps available.
There are tons of cheap or even free apps and digital tools available for businesses. For instance, instead of paying for an expensive Microsoft Office package, you can use Google Workspace instead. This gives you all the free tools you need for creating documents, spreadsheets, and presentations, and even gives you the ability to collaborate with your employees remotely.
You should also look into the many free tools available for things like budgeting, bookkeeping, marketing, social media scheduling, and pretty much any other daily business operation. Instead of paying for expensive business software, try out as many free options and free trials as possible and only pay for the ones that you find bring enough value to your business to justify the costs.
3. Outsource Business Operations
Another incredibly effective way to cut costs and save money for your business is to outsource business operations. While you don't need to outsource every operation, outsourcing certain tasks to experienced business-to-business (B2B) services can save you a lot of money, time, and hassle.
Hiring new people to handle certain tasks can be incredibly costly and time-consuming. You have to spend a lot of money to advertise the role, bring people in for interviews, and train the candidate you hire. This can become even more costly if you're trying to hire for an entire department, such as a marketing department.
Instead, you can save yourself all of that money, time, and hassle, and simply outsource the task to a professional service that's experienced in handling it. Small businesses often outsource their marketing, accounting, bookkeeping, and even human resources, just to give you a few examples.
4. Downsize Your Office
One of the biggest costs that many startups and small businesses face is the cost of their office or business premises. Not only do you have to pay to rent or buy the commercial property itself, but you also have to pay for utilities, maintenance costs, and things like monthly office supplies. These can all add up quickly.
As such, it's often a smart idea to downsize your business premises. This is especially smart if you're working with a small team as you can often save hundreds by paying for a small office in an office block instead of renting an entire building. It can also end up saving you a lot of money on utilities, supplies, and maintenance costs.
To save even more money, you might even want to make your business fully remote. Instead of paying for an office, you can simply pay for a virtual office to use as your business address then operate entirely from home. This is especially helpful for businesses who are already working with their team remotely or outsourcing most of their operations.
5. Use Free Marketing Methods
Marketing is the best way to bring new people to your business and boost your sales. With that said, many businesses end up spending too much money on ineffective marketing methods. Instead of pouring your money into advertising or paying a marketing service that isn't working well enough, you might want to try some free digital marketing methods.
For example, if you have your business website up and running, you can create targeted, search engine optimized (SEO) content to attract viewers from Google and turn them into customers. It's also completely free to start social media pages for your business and use them to promote your products to potential customers.
Other free digital marketing methods you can use include email marketing, referral marketing, and video marketing. Although it'll take more of your time, it's an excellent way to get your business off the ground without spending too much money. You can then spend the profits you gain from your marketing on getting the expert help you need.
Conclusion
Operating a startup or a small business doesn't have to be expensive. These five strategies can help you cut your costs significantly and run a successful and lucrative business on a budget. That way, you can boost your profits and start to reinvest them into whatever it takes to keep your business running smoothly.
Remember to always record everything you spend for your business. That way, you can keep track of how much you're spending and where you can cut costs. Over time, allocating your business funds wisely will become second nature and your business will be efficient, productive, and profitable.