You're an entrepreneur, so you have no time to watch TV, right?
Well, a show that might be worth your time is ABC's Shark Tank. The show, which just launched season 10, gives budding entrepreneurs the opportunity to pitch their ideas to a panel of five self-made millionaires, who can decide on the basis of the pitch whether or not to invest in the business as partners.
If you really don't have time to watch, we've distilled 10 years of episodes into five of the most important tips for preparing effective pitches.
1. Anticipate Questions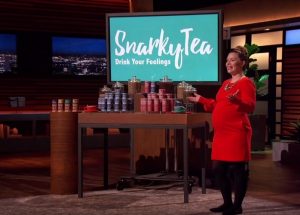 In developing your pitch, it might be tempting to prepare and memorize a speech or outline. Sure, that's part of a winning strategy, but what happens after the pitch ends? The best pitchers come well-prepared: knowing their audiences, and anticipating their questions. In a recent interview, the sharks said that one of the most memorable pitches on the show came from the owners of Snarky Tea who knew exactly how to respond to some grilling questions on past sales and customer acquisition costs.
2. Be Creative
For a pitch to be truly described as winning, it needs to be memorable. There's nothing less memorable than a dry statement of facts delivered unenthusiastically. Remember that creativity is defined by its very openness – there are a million and one ways to inject originality into your pitch. At the very least though: include prototypes, samples or visuals of your product if you can, tell a relatable story and include some lively and engaging detail.
3. Be a Problem Solver
Pitches are designed to provoke. As well as provoking interest in your idea, the best pitches will provoke questions about likely problems you will face. What if someone else brings this to market before you do? What if the materials can't be sourced? What if customer feedback is poor? It goes without saying (especially if you've read point 1) that you should have answers ready for questions like these. But telling your audience about the problems you've already solved just to get to the point of pitching should instill in them – and you – the confidence that you're ready to take on any challenge.
4. Make your Audience into Advocates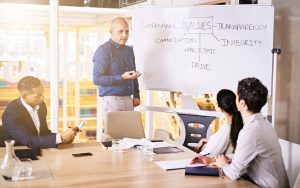 The best pitches are those that make audience members into advocates for the product and the business. Usually – but not always – you'll be pitching for investment. But, even if your audience isn't able to invest, their willingness to champion your cause could be worth more than investment dollars.
5. Stay Open-Minded
Effective preparation is not just about having firm ideas about what your business will look like, your objectives and what you need to achieve them. It's also about being open-minded enough to embrace feedback and consider how it might up your game. Think of the pitch not as a one-directional presentation of your idea, but as an invaluable opportunity to gain ideas about what your business could be.
For more insight into what the Sharks value from a pitch, check out this interview.
Photo credit: https://www.app.com/story/money/business/main-street/2016/09/26/shark-tank-fizzics/91110762/
---
The Atlanta Small Business Network, from start-up to success, we are your go-to resource for small business news, information, resources.

Follow us on Facebook here and stay up to date or catch-up on all our podcasts on demand.
While you're here, don't forget to subscribe to our email newsletter for all the latest business news know-how from Atlanta Small Business Network.
This has been a JBF Business Media production.