The holiday season is just around the corner, and that means lots of shopping. And if you are a business owner, you have one additional consideration, namely what to get for the clients and customers who keep you in the black and keep the lights on.
If you want to wow your clients during the holiday season, you cannot afford to give generic holiday gifts. You want the gifts you give to stand out, so your business stays in their minds all year long. Here are some great client gift ideas that will wow your customers now and later.
Wine or Whiskey with Your Corporate Logo
Adult beverages flow freely at holiday time, and bottles of wine and whiskey are popular gifts for corporate clients and business associates. But generic wine of the month type gifts may not always be appropriate. If you want to send something more special, why not team up with a local winery or distillery?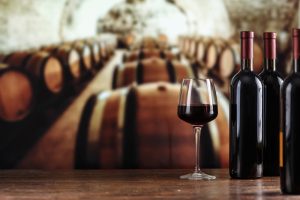 Bottles of wine or whiskey adorned with custom labels, complete with your corporate logo, will keep your company top of mind all year long – or at least until the bottles are empty. Your clients will think of you fondly every time they pop the cork or pour a glass of their favorite spirits.
Succulent Gardens
Potted plants are popular business gifts this time of year, but many of those poinsettias and colorful orchids do not make it to the end of the holiday season. When you are choosing holiday gifts for your corporate clients, you cannot know whether or not their thumbs are green.
If you want to give a living gift that can withstand even the brownest thumb, a succulent garden is always a great choice. These colorful combinations of hardy cacti and succulents will look great on any desk.
Portable Phone Chargers
Your clients probably spend a lot of time on the road, and they cannot afford a dead battery. If you want to give a client gift that will be used and appreciated every day, you cannot go wrong with a portable phone charger.
Even so, not just any portable phone charger will do. If you want to wow your clients and build your brand, a custom phone charger adorned with your company logo should do the trick. Your customers will think of you every time they use the charger, and they will be eternally grateful for the extra power
Gourmet Coffee Samplers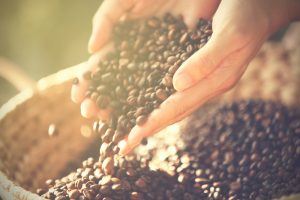 Just about everyone loves coffee, but office coffee can be pretty bad. If you are looking for a practical gift your clients will love, a gourmet coffee sampler is always a great idea.
You can put together a collection of K-cup samples, build your own gift basket filled with gourmet coffees or purchase a selection online. No matter which approach you choose, your clients and customers are sure to appreciate your generosity with every sip they take.
Gift Baskets
For a highly customizable gift that will be used and appreciated, you cannot do better than a gift basket. You can find gift baskets to suit every possible situation, from new parents and newlyweds to movie buffs and fishing enthusiasts.
You can build these customized gift baskets on your own, using what you know about the client and your own design talents, or you can purchase ready-made gift baskets filled with the items you specify. No matter which approach you take, your clients are sure to be very grateful.
As a business owner, the success of your company depends on the happiness of your customers. When your clients are satisfied, they will keep coming back, and that will be good news for your profitability. And while it may seem like a small thing, giving the right client gifts can impact your business and your brand. The ideas listed above can help you get started, so you can shop with confidence.
---
The Atlanta Small Business Network, from start-up to success, we are your go-to resource for small business news, information, resources.

Follow us on Facebook here and stay up to date or catch-up on all our podcasts on demand.
While you're here, don't forget to subscribe to our email newsletter for all the latest business news know-how from Atlanta Small Business Network.
This has been a JBF Business Media production.