You're busy, so you need some productivity hacks to help you make the most of your day. But your business means you don't have time to hunt down those hacks, right? We got you. Check out our list of the best business apps for busy entrepreneurs.
Oprah Magazine recently named Atlanta-based Calendly as one of its top 10 organization tools and we know why: it makes one-to-one scheduling a breeze, integrates with your calendar of choice (Office 265, Google calendar and Outlook) and is 100% free.
Think QuickBooks but without the price tag. FinancesOnline's 2018 award winner for Best Accounting software, FreshBooks helps you to manage your invoices, expenses, and income, and you oversee your cash flow, even on your mobile device. And, their customer service is reputedly second to none.
Harpoon

is great for entrepreneurs who get frustrated at having too many different pieces of tech to manage different areas of their business. Harpoon is a time tracker, project organizer, financial planner, expense tracker and invoice sender all in one.
Officially touted as a 'visual collaboration platform', Trello is a project management app that's ideal if you run several projects with multiple clients. Projects are arranged on 'boards' which can be shared with an unlimited number of users, and tasks can easily be dragged between and around boards, allowing for visual monitoring of progress. Unlike most project management apps, this one has an unlimited number of uses: managing legal cases, planning training programs, designing websites – Trello is completely versatile.
Acuity is a turbo-boosted scheduler and appointment booking system that claims to optimize scheduling saving you up to 2.5 weeks of work a year! You and your employees can control your availability over multiple locations, adjust for time zones, schedule meetings with clients, and automate the collection of client information (you can even manage payments through the app).
For retailers, especially online sellers, SOS Inventory is truly indispensable. You can manage your inventory across several locations, analyze and monitor stock levels by characteristic (like colors, patterns, price points or serial numbers), manage orders and create packing slips for distribution. It even integrates with Quickbooks, allowing you to track sales and cash flow at just a click of a button.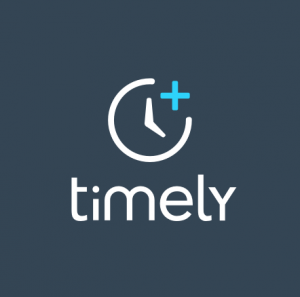 An automated time tracker like no other, Timely helps you create highly accurate timesheets, track projects and optimize team task allocation. Even better – over time, it learns your schedule and the way you manage your day, making suggestions for improvements. An entrepreneur we spoke to described it as 'having a little stalker in my laptop that reminds me to do the jobs I forgot!". If that sounds appealing, Timely is currently offering a 14-day free trial, with no credit card needed.
One of the best things about being an entrepreneur is that you're your own boss. That's great when it comes to managing your own work schedule and career, but it can also be isolating and mean a lack of exposure to experienced and senior people you can learn from. That's where Skillshare comes in. When you have a little downtime, or if you feel like you need some inspiration, hop onto the site, watch some videos and evolve your skill set. There are currently 28,000 to choose from.
---
The Atlanta Small Business Network, from start-up to success, we are your go-to resource for small business news, information, resources.

Follow us on Facebook here and stay up to date or catch-up on all our podcasts on demand.
While you're here, don't forget to subscribe to our email newsletter for all the latest business news know-how from Atlanta Small Business Network.
This has been a JBF Business Media production.