Today, we have with us, a business owner with a remarkable story to tell. We're so pleased to welcome Jacquece Jennings, United States Army Veteran and the owner and founder of Nuleaf #1 in Roswell, GA.
After retiring from the military, Jacquece experienced a lot of stress and anxiety, but that didn't stop her from finding success in a new job. It was during this time that she started to look into the healing properties of CBD, and the entrepreneurial opportunity in the CBD market. However, her job at the time transferred her to the south, where CBD was still illegal.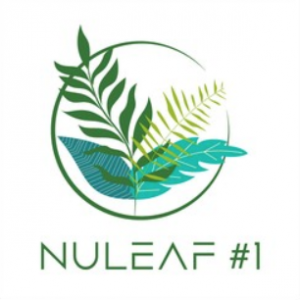 So she decided to put her plans on hold temporarily, but then she was dealt a devastating blow. Jacquece was diagnosed with a tumor on her pituitary gland which regulates the body's vital functions and manages the release of crucial hormones. It was this health scare that prompted Jacquece to re-invest her time and energy into CBD.
Jacquece and Jim also discuss how to shop for authentic CBD products, the challenges of opening a CBD business in a highly stigmatized market, and how CBD is positively impacting local communities. To find out more about Jacquece and Nuleaf #1, be sure to watch the full interview above.
The views and opinions expressed in this publication are those of the guest speaker and do not necessarily reflect the views or position of the Atlanta Small Business Network.
---
The Atlanta Small Business Network, from start-up to success, we are your go-to resource for small business news, information, resources.

Follow us on Facebook here and stay up to date or catch-up on all our podcasts on demand.
While you're here, don't forget to subscribe to our email newsletter for all the latest business news know-how from Atlanta Small Business Network.
This has been a JBF Business Media production.