Today, the word influencer carries a connotation. Many times, it conjures images of Instagram celebrities or YouTube standouts that appeal to the millennial or Gen Z audiences. However, did you know that influencers can offer value-added advice and tips, especially regarding small business and entrepreneurial endeavors? Well, if you are having a hard time believing it, you definitely want to take a look at the list below.
Included below are five small business and entrepreneurial influencers who are offering insights that are not only moving the needle forward regarding innovation but also provide tips that can help you grow your business. Many times, to become the best, it is helpful to listen to and learn from the best. So, take a look at these 2020 small business influencers. 
Sara Blakely, Founder, and CEO of Spanx
Maintaining a Balanced Lifestyle
Who Is She?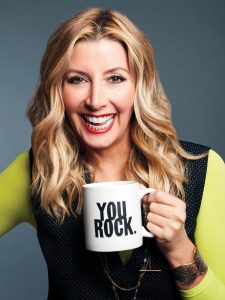 Sara Blakely is the founder of Spanx, an underwear and shapewear company targeted at women as well as men. She bootstrapped the businesses and founded it in Atlanta, Georgia, in the early 2000s.
Why Should You Follow Her?
The lifestyle of an entrepreneur can come with many peaks, as well as some valleys. On her various social media accounts, Blakely discusses the challenges she has faced before and after starting Spanx. From sharing motivational quotes to offering pointed stories of how she bootstrapped her own company, Blakely is worth following for motivational quotes and sharp business insights.
Gary Vaynerchuk, Chairman VaynerX and CEO, VaynerMedia
How to Stand Out from the Crowd
Who is He?
A five-time best-selling author, CEO of a full-service advertising agency, and avid angel investor, Vaynerchuk has made a career out of recognizing up-and-coming business trends and capitalizing on them.
Why Should You Follow Him?
Vaynerchuk's blend of honesty and humor in delivering tips is refreshing and is more than worth paying attention to. From offering advice for college students looking to find their first business idea to providing tips on how to get potential clients to pay attention to your content, Vaynerchuk doesn't mince words in giving advice that works. If you need practical information on how to be an innovator without all the fluff, Vaynerchuk is someone to follow.
Dan Clark, CEO of Brain.fm
Understand the Need for Rest
Who is He?
Brain.fm is a productivity and wellness tool that uses AI to create music that helps those listening relax and become more effective in their work. An avid app and website builder, Clark came across Brain.fm after it first launched while he was running an ad agency. He was so inspired by the project that he eventually joined the team and worked to become CEO. 
Why Should You Follow Him?
The brain is not designed to work without relaxation or consistent rest. Clark has recognized this, and as a result, regularly discusses his work in this sphere. He drives home the importance of finding avenues that help you calm the brain to improve your focus. He shares his tips for staying focused, productive, and motivated to meet goals. To receive some inspiration to take a break throughout the daily grind in 2020, follow Dan Clark at Brain.fm.
Neil Patel, Entrepreneur
How to Attract and Retain Audiences
Who is He?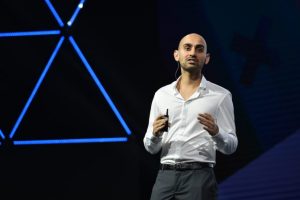 The chances are high that if you have spent any time online and have searched for information regarding how to upgrade your SEO or content marketing efforts, you have come across this name. Neil Patel has founded multiple companies, taken on angel investing, and developed a successful blog that offers valuable insights regarding how to build content that appeals to target audiences.
Why Should You Follow Him?
When it comes to finding your audience, effective content, and SEO play a pivotal role. Fortunately, Patel provides short-form and long-form blogs and articles that can have you producing intentional content that drives traffic to your website or store. He is a digital marketing guru, and regularly passes along the extensive knowledge he has picked up as an entrepreneur, co-founder, and skilled digital marketer. The insights are so good that you will have a hard time believing they're free from this 2020 influencer. All his social media handles are at the bottom of this page. 
Mellody Hobson, Co-CEO and President of Ariel Investments
Creating a Sustainable Financial Future
Who is She?
From formerly chairing at DreamWorks Animation to vice chairing at Starbucks, Hobson knows her way around investments and entrepreneurship. After graduating from Princeton in the early 90s, Hobson went from interning at her current employer to rising to director of marketing and now president.
Why Should You Follow Her?
Hobson has accomplished a lot, but her passion is for financial literacy and teaching others about the importance of money management. Retirement accounts, open enrollment, and the state of the U.S. economy are all up for discussion on Hobson's Twitter account. She is regularly sharing valuable tips regarding investing, making smart financial decisions, and also brings sensitive and intelligent insights on racial disparities. She is definitely worth adding to your 2020 influencers group.
Follow These 2020 Influencers for Sound Business and Entrepreneurial Advice
While the five entrepreneurs and influencers above deserve your follows, there are also many more to choose from—that we couldn't possibly fit on this list. So, start 2020 off right by selecting some small business influencers to keep your eye on for exceptional advice. You never know when a tip or piece of information can steer you in the right direction for your next business idea, growth strategy, or successful financial decision.
Featured image credit: https://www.buildhabits.co/2019/02/11/how-gary-vaynerchuk-practices-empathy/
---
The Atlanta Small Business Network, from start-up to success, we are your go-to resource for small business news, information, resources.

Follow us on Facebook here and stay up to date or catch-up on all our podcasts on demand.
While you're here, don't forget to subscribe to our email newsletter for all the latest business news know-how from Atlanta Small Business Network.
This has been a JBF Business Media production.