If you thought attending college only served one purpose—to educate you for four years—then you are fortunately mistaken. That tuition not only provides you with knowledge related to your major, but it also ties you to a valuable resource: alumni connections.
Whether you stopped at your bachelor's degree or went onto graduate school, you have a common educational bond with a large number of people. Alumni ties can automatically build trust and engagement, especially when you are networking for the sake of your business. How can you maximize this resource? Check out our tips for effectively utilizing alumni connections for your business.
1. Use LinkedIn!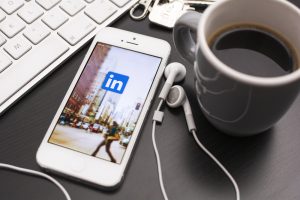 If you have a LinkedIn profile and have listed your college or university alma mater, then you are already halfway there. LinkedIn's algorithms will likely automatically suggest individuals you should connect with, and many of those people will have a tie to your college or university. Search out previous classmates, and also try to find those that could share a common professional interest in what you are doing. Be sure to create a custom message that describes who you are, what you do, and how you could be of help when you ask to connect. LinkedIn is an excellent place to reach new clientele, and the platform makes it easy to find individuals who have an alumni connection.
2. Join the Alumni Network
Most college and universities do have an alumni membership network. If it is a larger school, they will likely have chapters all across the country (and even abroad). Most do require monthly or annual dues, but the membership does come with perks. Traditionally, alumni membership networks will have monthly networking events, allow graduates to access school buildings and resources, and may even offer discounts on many services or goods. Additionally, the events and school facility access are excellent ways to network with graduates, and even current students.
3. Stay Connected with Professors
While your professor may be working in academia, they likely have connections that span a wide range of industries. Many professors are alumni of the school or may attend alumni-related events such as career fairs, networking happy hours, or a speaker series event. Make a point to reconnect with these individuals. Many professors and instructors still work in their related industries and may have direct connections that can help further your business.
4. Search for Alumni Ties Before Attending Any Events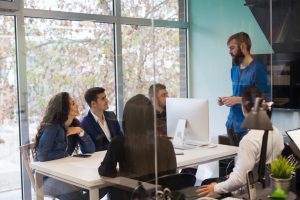 Again, alumni ties are powerful, primarily if you are still residing in the city—or in a city close to— where you went to college. If you are, it is highly like that many of the individuals that will attend networking or career-related events in your city will have alumni connections to your college or university. Some of the larger networking event organizations will even publish a list of professionals attending. So, conduct some research and see if anyone that is coming to your event is from your university. You should also use the same tactic if you are attending a pitch competition, accelerator, incubator, or any other business-related event. Having an alumni tie can give you a significant leg up over competitors.
5. Don't Forget About Graduate and Two-Year Schools!
If you attended a college or university, you are automatically alumni. Regardless of how close you feel to your undergraduate institution, if you attended any other postsecondary institutions, you should also join their alumni networks. Going to more than one school gives you the advantage of having multiple alumni communities to access for networking and business connections. So, when you are doing research, be sure to also look for individuals that may have attended other universities you have attended. Again, while you may have an affinity for one, don't forget to use these other institutions as a resource.
Final Thoughts
At times, it may feel that your college and university only served one purpose, especially if you are in the process of paying off student loans. However, your college or university is a gift that can keep on giving. Being alumni gives you common ground with a large group of individuals. You can use this connection to your advantage as you network with those who have alumni ties. As a student, you paid—and may still be paying—to utilize the resources of your college and university, so don't forget to this network as a viable business-building resource.
---
The Atlanta Small Business Network, from start-up to success, we are your go-to resource for small business news, information, resources.

Follow us on Facebook here and stay up to date or catch-up on all our podcasts on demand.
While you're here, don't forget to subscribe to our email newsletter for all the latest business news know-how from Atlanta Small Business Network.
This has been a JBF Business Media production.