According to Startup Genome, a company that provides information for cities to better support startup companies released its "Global Startup Ecosystem Report," that ranked the best cities for startups in the world. Overall, Atlanta came in 26 (not a bad score when beating out the likes of Hong Kong and Barcelona). On individual rankings, the city came in fifth overall for performance, fifth in funding, second in talent, and fourth in the growth index. 
The city's successful startup companies are evidence alone for the vibrant startup ecosystem Atlanta has cultivated. From the likes of MailChimp, Kabbage, and Rubicon Global, Atlanta has been the home of a variety of successful startups. This past year has brought about even more emerging companies to keep an eye on.
So, who are the new Atlanta startups that could become the next MailChimp or Kabbage? Take a look at our list of Atlanta startups to watch.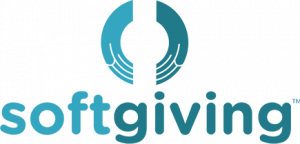 Softgiving is a FinTech startup that makes charitable giving easy and straightforward. It is a recurring web donation software that allows individuals to schedule small, incremental, and tax-deductible donations. Donors can integrate Softgiving with mobile wallets that include PayPal, Venmo, Google Pay, and a variety of others. The platform even allows users to round up purchases to the nearest dollar and donate the change. The company's popularity has brought about a partnership with Atlanta rapper Jezzy. Softgiving is now helping the artist raise money for his Street Dreamz Foundation. This move will likely bring about more interest and intrigue into what the startup can offer. 
Warehousing and inventory maintenance can be an enormous cost for small businesses and other startups. Atlanta-based startup STORD has stepped in to make this expense more affordable. The company, founded by CEO Sean Henry and CTO Jacob Boudreau through Georgia Tech's CREATE-X entrepreneurial program, connects customers to efficient and low-cost warehousing. In addition to helping entrepreneurs find affordable storage, the company provides a digital platform for businesses to monitor product movement and distribution. Since the company's 2015 founding, the team at STORD has raised $14.8 million in funding. 
Aaron Patzer, technology entrepreneur and co-founder of Mint.com, has stepped into the digital healthcare arena. In 2016, Patzer, along with brother-in-law Justin Schrager, director of emergency medicine at Emory Hospital, started Vital. This digital health startup is meant to streamline the emergency healthcare process for patients. The technology can check patients into the healthcare facility, gather symptoms and information, and use lab results and vital signs to calculate a patient's probability of admission and readmission. The software is meant to cut down on the time doctors, and nurses spend on paperwork, which allows them to have more opportunities to work with patients. So far, the company has raised $5.2 million in seed funding. 
Have you ever wanted to meet a need in your community immediately, but weren't sure how to? While there are many platforms out there for crowdfunding, one hasn't come along that allows users to see how they can help in their immediate communities quickly. Well, that is all changing with Purposity. This Atlanta-based nonprofit startup founded by Blake Canterbury, allows users to see the needs in their community and donate any amount to help. 
Purposity will partner with local school systems and nonprofits so users in the same local area as these institutions can quickly find their postings, and donate to their causes. Former Home Depot CEO, Frank Blake, and Georgia Power have become recent backers of the company. So, expect to see this app making a splash in the Atlanta nonprofit community.  
Passenger bumping has been a growing sore spot for airline customers. Not only does it poorly reflect on airline companies, but it can lead to overall process inefficiencies. Atlanta-based, Volantio seeks to remedy this issue. Housed in downtown Atlanta's Flatiron building, Volantio helps airlines efficiently and easily ask passengers to volunteer to go on another flight. 

This enables airlines to avoid bumping passengers at the gate, while also allowing them to take advantage of high demands for flights by selling volunteered seats at a higher price. Volantio's platform even allows airline staff to predict the passengers who may be flexible. Last year, the company raised $2.6 million and is partnered with Alaska, Iberia, and a variety of other airline companies.
Final Thoughts
Each of the startups above has the opportunity to disrupt the status quo in their respective industries. From making charitable donations much easier, to adding more affordability to the warehousing process, today's startups are being launched with the purpose of taking care of some of our community's most pressing needs. We hope this list has inspired you to take charge of your own creative and industry-changing ideas, and see how you can make a significant impact. 
---
The Atlanta Small Business Network, from start-up to success, we are your go-to resource for small business news, information, resources.

Follow us on Facebook here and stay up to date or catch-up on all our podcasts on demand.
While you're here, don't forget to subscribe to our email newsletter for all the latest business news know-how from Atlanta Small Business Network.
This has been a JBF Business Media production.