We're excited to welcome to the show one of the most recognized influencers in marketing today, Neil Patel. He has an impressive reach of 1.6 million social followers and a blog, podcast, and YouTube channel that have collectively amassed millions upon millions of views. His clients have included Amazon, Microsoft, Airbnb, Google, NBC, and General Motors. He was recognized as 1 of the top 10 marketers by Forbes and was named a top 100 entrepreneur under the age of 30 by President Obama.
Joining us today is Neil Patel. Neil is the co-founder of Crazy Egg, KISSmetrics, and serves as CMO of his latest entrepreneurial venture, Neil Patel Digital. In this segment, Neil will lend his insight into the digital and content marketing strategies that will help your small business thrive in 2019.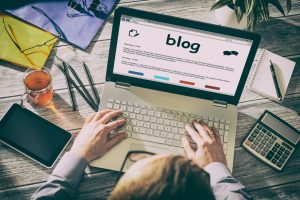 Neil begins by highlighting the biggest trends that we'll see in marketing this year, one of them being voice-search capabilities. Currently, two out of every five adults use voice-search when they're searching the web. Another trend growing in popularity is reading news outlets or blogs every single day. Right now, there are approximately one billion blogs on the internet, that's one blog to every seven people.
However, what is really booming right now is video content. Platforms like Facebook, Youtube, and LinkedIn really love this kind of content. You'll begin to see more businesses taking advantage of this, as the competition is low at this point in time.
In terms of traditional marketing versus digital marketing, Neil reminds us that while Google and Facebook are bigger than traditional companies; television, print, and radio are still providing businesses with strong ROIs. Neil suggests investing in both forms of marketing. Invest in any form of marketing that profitable.
Communicating with your customers on a regular basis, in addition to local SEO platforms like Google My Business and paid advertisements are excellent foundations for testing the marketing waters for your small business.
Here are three of Neil's tips for building web search traffic:
Create Content: Articles and videos that educate your potential audience about your products and services.
Share Your Content: Share your content across social media platforms like Twitter, Facebook, and LinkedIn.
Reach out to the Sources You Have Linked to: Ask them to share your content.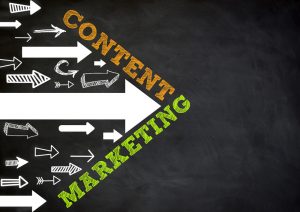 Almost every single business can utilize content marketing. When you have specific customers like a classified government agency, you obviously can't share that content. For the majority of businesses, this is not a concern. Neil reminds us that in order to see a return on content marketing, you need to be patient and give it at least six months. If you don't have a lot of time to devote to content, start out with once a week, or as often as you can manage.
As for the kind of content you should be focusing on, Neil recommends educational-based content that teaches people about the product or service they're looking for. Nowadays, social media marketing is very important. Social media is where the bulk of communication is happening and your business needs to be a part of it. Facebook works very well for B2C and B2B according to Neil. In second, is LinkedIn which is great for B2B. Neil also encourages us to review our performance analytics at least once a week but ideally checking once a day will really give you some good insight.
For more advice and insight from Neil, make sure to follow him on twitter
@neilpatel