To say that entrepreneurship is challenging or stressful is an understatement. The never-ending workdays, constant networking events, and times spent reworking your cash flow statement can feel arduous and endless. These moments—and others associated with business ownership–can also bring about constant problems that even the most skilled entrepreneur can face.
Fortunately, we live in a world where you don't have to go through this alone. Many have walked the same path and have created resources to help you navigate the roughest waters associated with entrepreneurship. So, below, we list out five common problems that entrepreneurs consistently face and a couple of resources to help provide a way to overcome the issue.
Entrepreneurship may come with challenges, but we've got some helpful solutions below.
1. Fear and Anxiety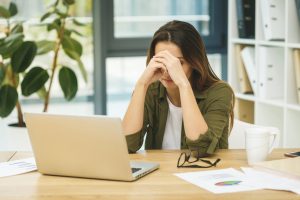 Am I going to meet my sales goals? How can I retain clients? What if we fail? These are all questions many entrepreneurs have asked themselves. Unfortunately, these inquiries can turn into recurring interruptions that make you doubt yourself and your ideas. How do you combat fear and turn these anxieties into something that motivates you to overcome them? Check out our solutions below.
Resources:
Leonard Kim, brand strategist and managing partner of InfluenceTree shares how he overcame the professional and personal fears in his life through a simple yet profound three-step method. He has written a blog on the issue and addressed it thoroughly in a TEDx Talk.
10 Best Books That Will Help You Overcome Fear – Fear is something everyone has faced, and fortunately, some have written about their strategies to face it head-on. Take your pick from this list of books that will teach you how to overcome your professional and even personal bouts with fear.
2. Staying Organized
As we know, entrepreneurship can require an almost Type-A level of organization and time management. However, even the best of us can have a challenging time managing all the moving parts. So, how do you ensure you stay organized and keep everything straight? Below, we have some tools and services from experts on the topic.  
Resources:
David Allen, the owner of Getting Things Done, offers resources and services for those who want to sharpen their approach to productivity. He has written multiple books about his time management method and provides training and coaching to individuals and businesses.
"Getting Things Done: The Art of Stress-Free Productivity" by Allen addresses the practical and day-to-day steps you can take to improve upon your time management efficiency, so it is a great book to have in the collection for helping you organize your daily business life. Also, check out "The 7 Habits of Highly Effective People" by Stephen Covey and "The 4-Hour Workweek" by Timothy Ferriss.
3. Finding Funding
Eighty percent of entrepreneurs fund their businesses from their own pockets. This can be a great thing or a not-so-good thing if money is tight. So, how do you ensure you have consistent access to capital? Also, what can you do if you are committed to bootstrapping your business? There are solutions out there. Take a look at the resources below. 
Resources:
"Venture Deals: Be Smarter Than Your Lawyer and Venture Capitalist," by venture capitalists Brad Feld and Jason Mendelson, discusses the ins and outs of the venture capital process, and provides tips for getting a fair deal. Another author, Sramana Mitra, founder of the virtual incubator, One Million by One Million, shares several interviews with CEOs in her book "Bootstrapping with a Pay Check." Each interviewee discusses how they navigated the world of entrepreneurship while funding their business with the money they made while working for another company.
4. Creating a Healthy Work-Life Balance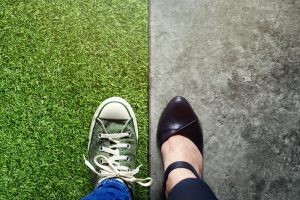 Over 35 percent of entrepreneurs work over 35 hours a week. It is true that there will be times when work is piling up, and you may have to put in a couple more hours to accomplish your goals, especially in the beginning. However, work-life balance still has to be a priority. How can you master this? Check out our recommended resources below.
Resources:
Best-selling author, speaker, and coach Samantha Ettus regularly discusses her tips and advice for maintaining a sufficient balance between accomplishing your professional goals and still having time for things that matter to you. Check out her articles and newsletters for work-life balance tips, and some of her many guest interviews on the topic.
What better site to provide work-life balance book recommendations than Remote Work Hub, a website that promotes work flexibility? They have recommended seven books on helping professionals achieve a better balance between their professional and personal lives.
5. Creating Opportunities for Business Growth
Any savvy business owner is going to begin to ask how they can grow and expand their business. From increasing the number of customers to identifying expansion opportunities, growth should always be in the back of every business owner's mind. However, how do you recognize these opportunities, and how do you create your own? We've got some answers below. 
Resources: 
Business influencer and entrepreneur, Neil Patel is an authority on this topic. Being named one of the top 10 marketers by Forbes, and a top 100 entrepreneur under the age of 30 by the United Nations, Patel's career has been about spurring growth for companies. He has written numerous articles on the topic and is definitely worth following on social media for tips and advice. 
Also, if you are in the mood for a good read, check out "Traction," a book that includes a list of nineteen channels that startups can use to build a customer base for their business. 
Final Thoughts
Again, entrepreneurship isn't easy. However, when you find your rhythm and understand what you need to be successful, it can be one of the most rewarding experiences you have ever had. So, we encourage you to take a look at the resources we have listed above, and we hope that each helps you achieve your business goals. 
---
The Atlanta Small Business Network, from start-up to success, we are your go-to resource for small business news, information, resources.
Follow us on Facebook here and stay up to date or catch-up on all our podcasts on demand.
While you're here, don't forget to subscribe to our email newsletter for all the latest business news know-how from Atlanta Small Business Network.
This has been a JBF Business Media production.