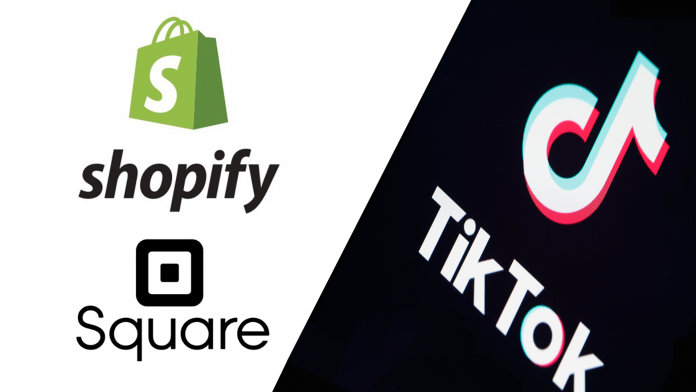 Social media platforms are now one of the biggest marketplaces and growing to become the world's leading commerce platforms. While Facebook and Instagram are the most renowned platforms, but this is not to say that you should leave out TikTok. 
TikTok is also on its way to becoming a powerful selling platform. Thanks to its large millennial user base, giant e-commerce platforms such as Shopify and Square are opening their doors to TikTok integrations in an effort to increase their reach and utilize the amazing potential of this platform. 
For TikTok, allowing Square and Shopify to have native integrations was a no-brainer. As an emerging company, this is a great opportunity for them to bring revenue to their platform. Along with that, integrating with e-commerce stores allows their platform to attract e-commerce audiences, advertisers, and companies. 
Can this Integration Help Your Shopify Store?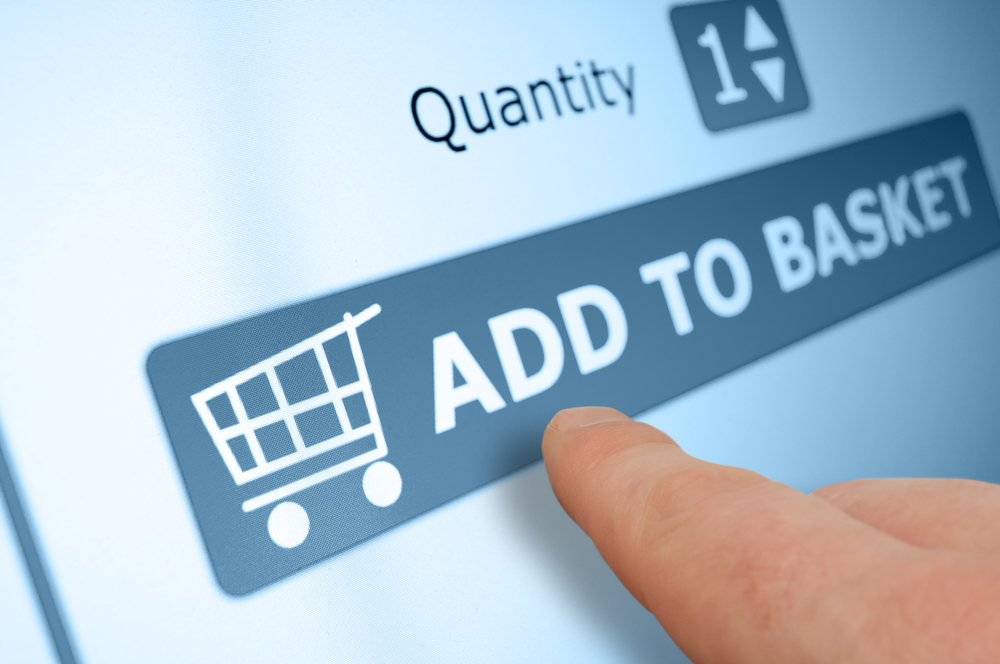 Shopify's partnership with TikTok can help accelerate your business over the holiday season. Since TikTok is now a native integration to Shopify, you can easily set up paid promotions and ads for your products on TikTok. 
One of the benefits of this is that buying ads in TikTok is a lot cheaper than buying them on Facebook or Instagram. This means that you will be able to gain a lot more eyeballs for prices that are a lot cheaper. 
Not to mention, being a native, the integration will be a lot smoother and easier. You can also use the TikTok pixel to ensure that you are using the right conversion rate. This will help you ensure that your Ads are working correctly and converting into sales. 
This is huge for Shopify owners and small businesses already using Facebook ads and Instagram ads since they can convert them into TikTok ads at a cheap cost and increase their sales for the holiday season. 
Small Businesses can Leverage from this integration
More advertisers and businesses are currently advertising their Facebook and Instagram platforms. This means that TikTok as an ad platform is fairly new, with potential buyers that you have yet to reach. For this reason, this platform can be instrumental for small businesses as they have the opportunity to exploit a new user base. 
Not only that, but TikTok is also one of the fastest-growing social media platforms with thousands of daily users. Therefore, small businesses have plenty of opportunities to leverage from this integration. It is important to note that many of the TikTok users fall into a younger demographic. 
This is not to say that you cannot target a different segment of users. The TikTok ad manager allows you to target your product across different demographics, so you can target different audiences, but most of them are Gen Z. 
Perks
TikTok is also giving away awards and loan programs to small businesses that are migrating their online stores to the platform. For instance, they give 300 Dollars to small businesses to get started with their ad campaigns. This can help startups increase their sales, scale their business and make conversions. 
What's more, this integration helps Shopify compete with some of the bigger e-commerce stores such as Walmart and Amazon. It allows these smaller merchants to have an edge on the bigger merchants, allowing Shopify and square business owners to have an added advantage. 
Smaller merchants can, therefore, ramp up quickly with lower overhead. Equipped with TikTok, smaller merchants of Shopify and Square can now take advantage of more ammunition. 
Square Partnership with TikTok
This partnership allows Square merchants to sell and promote their products by using the short-form media content that is abundant on TikTok. In addition, small businesses can now easily set up their Square online stores. 
They can sync these stores in the dedicated shopping tabs that TikTok offers. This integration will also allow businesses to use product links on TikTok content to direct traffic to their personal shopping store. 
Sellers of Square also have the option to use Tiktok Ads manager to run ads easily. The ad manager is incredibly user-friendly and allows sellers to easily navigate different demographics when setting up their target audience.  
Overall, the TikTok partnership acquisition creates incredible opportunities for merchants. Small businesses and advertisers can now set up a Square online store on TikTok to increase their sales potential significantly. 
Similarly, new sellers that will filter through that channel, mean that more audience will emerge for Square as well. This is a win-win situation for Square. Businesses can use this new oncoming traffic to up-sell the new traffic that has channeled through TikTok. What's more, new merchants can resort to other brick-and-mortar solutions when upselling. 
This integration also helps Square increase its payment volume and generate more revenue. TikTok will gradually become an appealing shopping space, and buyers are likely to flood this space. This will likely lead to a giant leap in Square's gross payment volume. Furthermore, the company's merchant up-sell opportunity can leverage more revenues. 
TikTok for Small Business
TikTok is exceptional for small businesses and for several reasons, even if you are camera shy. Just recently, Tiktok made public that it has over a billion active users all around the world. The largest group on TikTok is between 10 to 19-year-olds. According to the demographics of active adult users in the US, there are about 67 million people in the US. This is the approximation of people that have some spending power and will make purchases. 
This is an incredible amount of potential buyers that small businesses can target. Another important statistic you should consider is that people spend around 52 minutes a day on TikTok. This average is extraordinary and just goes to show the attention-grabbing qualities of short-form videos. Small business owners can leverage from the short-form style to advertise their products. 
Furthermore, TikTok has the highest engagement rate compared to other platforms such as Instagram and Youtube. Influencers and advertisers ahead of the curve are already making good use of this engagement quality and utilizing it to scale their business. 
How do Small Business Use TikTok
When using the TikTok platform as a marketer, you must tap into your creative side. To act like a creator, you need to add a personalized touch to your brand. You can do this by personifying the idea behind your brand. Fortunately, the TikTok application offers you many features and options to show plenty of different sides of your personality. 
Thus, this platform allows you to integrate new ideas into the marketing side of your brand. By doing so, it will enable your brand to attain more attention. 
Needless to say, TikTok is very active in recruiting businesses to its platform. This is evident in their events, such as the "FOR YOU SUMMIT" and the recently launched Ads. These introductions are all methods through which TikTok can accommodate small businesses. These launch events also encourage companies to embrace entertainment. 
Endorsing entertainment is a big part of marketing for your business, regardless of what your niche is. It does not matter what industry your business belongs to. If you want success in marketing for TikTok, you have to add an element of entertainment to your media. 
When you look at the hashtag views on TikTok, entertainment views are the biggest category. The second most popular category is dance. Other types revolve around fitness, pranks, fashion, and beauty. 
Even if your business does not fall in these categories, you can still advertise for your brand by gaining some influence. Other hashtags include DIY, cooking, pets, outdoors, and life hacks. If your business niche revolves around those hashtags, then you are at a great advantage when marketing on TikTok. 
Elements of a Great TikTok
The elements of a great TikTok short-form video first include good lighting. Having good lighting and resolution can be vastly impactful when making a short-form video. Secondly, the video will become instantly attractive if it has a storyline. Another thing that makes good TikTok is talking fast and editing fast. 
This is essentially when that TikTok video is about explaining the audience about your business. If that explanation is long, fitting it into the short-form video includes adding short edits between sentences. Sometimes sentences also start to overlap each other, and people are generally talking more quickly. 
This caters to the short attention span of people that are scrolling through TikTok videos. Therefore, if you can catch the audience's attention quickly and keep them engaged by making quick edits and a range of different cut scenes, you will successfully share your business's story with more people in general, and your business will have a better chance of going viral. 
Other Benefits of Integration
These partnerships make sense because e-commerce stores such as Shopify and Square look for retail everywhere. 1.7 million merchants, stores, and brands on Shopify can now promote their products on the coolest platform that exists with consumer traffic. 
To Conclude
This integration will ultimately make it easier for merchants to sell and generate revenue. The scale of growth will be astronomical, and this form of commerce will revolutionize how retail stores function. To put it simply, it marks the future of commerce as being diverse, flexible, and present wherever consumers want to shop and spend their time.
---
The Atlanta Small Business Network, from start-up to success, we are your go-to resource for small business news, expert advice, information, and event coverage.
While you're here, don't forget to subscribe to our email newsletter for all the latest business news know-how from Atlanta Small Business Network.