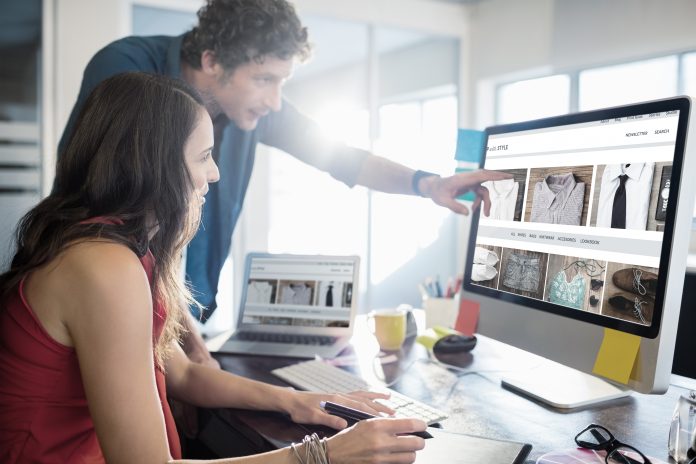 As online shopping grows more accessible, e-commerce marketing is crucial for any business trying to establish itself. The COVID-19 pandemic has hit small businesses hard, undercutting their profits and forcing them to shift their sales expectations completely. At the same time, people spend more time on their devices and purchase more things online. As for now, online shopping is the main platform for raking in sales, and whether or not it stays that way, you can earn something by joining the bandwagon.
E-commerce marketing is about promoting your products in a digital format, attracting users to your online site and changing that attraction to action. The main goal of it is to grow your following, your internet traffic, and the best part? It's low-budget, relatively simple to set up and opens you up to whole new markets.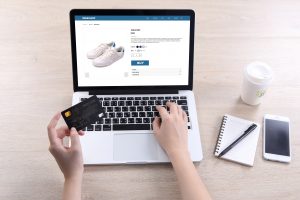 However, establishing yourself online is easier said than done. It is not enough to create good content or good products, but you also have to be particular in targeting your audience. This means investing time in learning how to optimize your content and put effort to learn social media and email marketing strategies.
So before you can start earning, you have to understand how to make the digital world work for you. The good news is that there are certain surefire steps you can take to ensure you get the most out of e-commerce, and they are as follows:
Start a website.
A website acts as your portfolio. Yes, you will need social media accounts to promote your work, but the place where everything should exist would be your website. Squarespace, WordPress and Shopify are known for this purpose and can help you build a platform quickly and easily.
They come cheap, too. A Squarespace site, for instance, costs between $25-$52 per month. Look through the platforms and see which one suits your business the most. If they don't fit, don't worry! There are tons out there still.
Have a vision.
Without a vision, your business will not cut through the noise and reach your desired customers. This is even more important in the digital sphere, where likes and social shares stem from what customers resonate and empathise with.
Be creative. Have an edge. How does your product shine? There are thousands of hand lotions out there, but perhaps a hand lotion marketer that focuses on how their products go against animal testing will be more unique.
At a difficult time as this, businesses may feel the need to shift from their original values in order to survive. While scaling back can be effective, don't forget what your core beliefs are. Don't forget the 'why' that separates your business from your competitors. This leads well into the next point.
Create great content.
Content is the meat of everything. If you go away with one thing from this article, let it be this. Before you even consider marketing strategies, consider what you are trying to draw customers to see. It doesn't matter how much you spend drawing people to click on your page if they will simply exit without buying anything. Create. Good. Content.
Tons of research has shown that the best marketing tool in hand is emotion. Use personal angles. Instead of talking endlessly about the mechanisms of your product, write something that invites the readers to feel. An article about how you visited an animal shelter as a child and fell in love with the creatures and vowed to make the world better for them shines more than an 'About' page that only shows your contact details. Market your products by being relevant and human.
Instead of devoting your money to creating ads, this is a good time to focus on the exact content you have. Customers are less intrigued by ads these days because they resemble too much of a hard-sell. Ads don't show that your products are better than your competitors'. Instead, write genuinely useful pieces that increase your exposure and nudge viewers to take an interest in your products. Write something that gives the customer something valuable. This way, they will want to either buy something or keep following your business.
Flag your content with optimized keywords.
It's not enough to create good products and good content – you have to be known. SEO (search engine optimization) is a fundamental part of having your site reach online customers and bring in sales. Basically, use the words that your customers will search, and use them throughout your article in an organic way. Nobody likes to have a company shove something in their faces, so make it subtle.
As more and more people use online platforms, Google, Instagram, Facebook and the like have established algorithms to show users what they are most likely to enjoy. If you create the right content with the relevant keywords, your site will float all the way to the top of the search page.
Google also knows if you are only publishing clickbait content to get to the top, and you will get demoted if you do this. The solution is simply to remain genuine in what you create. And truly, clickbait articles are never the way to go. Customers now face thousands of people marketing the same products, and finding clickbait is a major turn-off for them and it reduces your credibility as a firm.
Publish more and use backlinks.
Sumo.com did a research study and found that the businesses who gain the most are the ones who post the most. Release an average of one article per week and keep your social media channels active. Start an email newsletter and send these out often, perhaps even including special discounts for subscribers. You can also use backlinks which refer to other websites related to yours, or repost content. Staying active on marketing channels keeps you on the forefront of your customers' media pages.
 E-commerce, again, can be extremely lucrative and low-budget, as you are advertising online instead of on billboards. Gone are the days when you need to go door-to-door to gain exposure!
An important thing to remember is that while you can do most of these things yourself and achieve considerable success, investing in a web designer and a team of social media marketers will do wonders for your business. It will help you gain insight into what truly appeals to customers and help your site develop with a consistent, long-term theme in mind.
The advantage of a small business is how flexible you are to change. This is an important marker for the e-commerce industry. You may be worried about how you will compete with bigger companies – and the answer is to stay true to your own brand, to stay active online, and to churn authentic and useful content. If something doesn't work, change it up. Improve. Learn from your own past and move forward. There isn't a one-size-fits-all for the e-commerce market, even though there are certain algorithmic steps that get you through the door.
The digital world is a beast, but don't be intimidated by it. Learn it, understand it, and it will be a great service to your company.
---
The Atlanta Small Business Network, from startup to success, we are your go-to resource for small business news, information, resources.
Follow us on Facebook here and stay up to date or catch-up on all our podcasts on demand.
While you're here, don't forget to subscribe to our email newsletter for all the latest business news know-how from Atlanta Small Business Network.