The novel coronavirus has impacted the United States, as well as countries on every continent except for Antarctica. This respiratory illness has changed every facet of the daily lives of individuals. However, one way that many may not have foreseen the impact of the coronavirus is in the business sector and financial markets. From student loan interest waivers to almost zero percent interest rates, President Trump and the United States government are instituting a variety of strategies to protect the financial interest of Americans, and their latest focus is on small businesses. 
On Wednesday evening, March 11, 2020, the Trump administration announced a $50 billion relief package for small businesses that are being impacted by the effects of the coronavirus. Many are having to close their doors to prevent the spread of the virus. This situation, in turn, has led to companies having to reduce the hours of workers or even let them go altogether.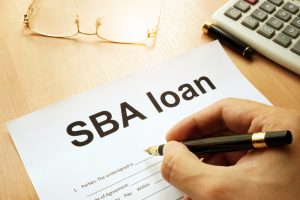 This event is having a ripple effect on the economy, as businesses cannot support their workforce, and affected employees lack the funds to spend money to stimulate the economy further. What has emerged is an unfortunate cycle of economic instability. 
So, if you own a small business, what can you expect from this package? 
Here are three takeaways from the Trump administration's new small business economic support efforts.  
Low-Interest Loans from the SBA
District Director for the Small Business Administration (SBA), Al Haut, said that businesses that have experienced a decrease in sales, profits, and cash flow as a result of the coronavirus crisis, are eligible for low-interest Economic Injury Disaster Loans. These loans will be distributed by the Small Business Administration (SBA), and their ultimate goal is to help businesses pay expenses like accounts payable and payroll. 
Related: What Procedures to Take if You Closed Your Business During the COVID-19 Epidemic
Up to $2 Million is Available
If you are thinking of taking advantage of these loans, you can request up to $2 million. These loans will carry an interest rate of 3.75 percent, while nonprofits can expect a rate of 2.75 percent. For these loans to be dispersed, a state needs to show the SBA that at least five small businesses have been impacted. After this step, the SBA can then deal with smaller companies on a county-by-county basis within the state. So, while you may need support, the state has to prove there has been an adverse impact on multiple small businesses in the immediate area. 
Disbursement Will Not Be Immediate
While the program is necessary, disbursing these funds will take time. During a CNBC interview, Rohit Arora, president of Biz2Credit, discussed the likelihood that it will take three to four weeks for loans to process and to reach the hands of business owners. This situation means that small businesses will still be on their own for what could be another month. Until then, property owners, creditors, and even vendors may have to take the approach that some private landlords are making with individuals, which is to offer extensions and grace periods for covering various business-related expenses. This situation is liable to become more severe as Arora's business has seen a 25 percent increase in loan demands within one week. 
An Evolving Situation
The Trump administration's move to offer low-interest rate loans that allow small businesses to stay afloat is a relief to many. However, as the reach of the coronavirus evolves, more businesses are going to have to close their doors to protect their customers and employees. The number of business owners who may find themselves in need of support in the form of this Economic Injury Disaster Loan will likely increase. 
Nevertheless, if one thing is for sure, the rapid growth of the coronavirus has revealed how crucial it is to recognize the multi-level impact a disease such as this can have on society. 
In addition to the low-interest loans, the Trump administration will instruct the Treasury Department to allow some businesses to defer their federal income taxes for three months without penalties. This move will potentially push an additional $200 billion into the U.S. economy. 
However, will it be enough to support all the businesses that may need it? How long will small businesses need extended support? Again, this situation will provide an in-depth look at the strategies necessary to keep the public's physical and financial health afloat. 
---
The Atlanta Small Business Network, from start-up to success, we are your go-to resource for small business news, information, resources.

Follow us on Facebook here and stay up to date or catch-up on all our podcasts on demand.
While you're here, don't forget to subscribe to our email newsletter for all the latest business news know-how from Atlanta Small Business Network.
This has been a JBF Business Media production.