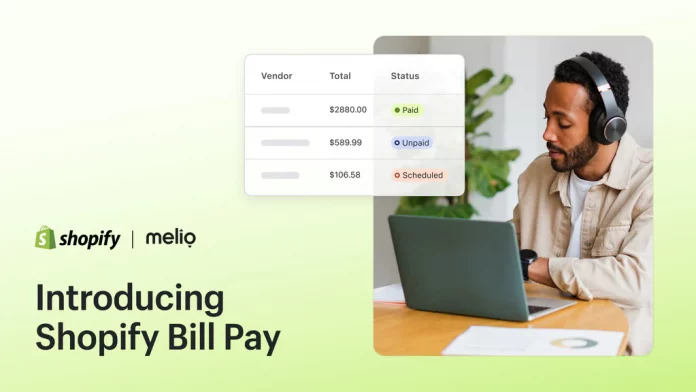 Shopify and Israeli B2B payments startup, Melio have teamed up to introduce a new bill pay feature that will enable its U.S-based merchant customers to manage their spending and vendors all in one place.
According to Shopify's global head of merchant services partnerships and monetization, Shruti Patel, "It's another step in the company's strategy to bridge the gap between fintech and commerce."
The idea behind the new functionality is to allow merchants to focus more time on expanding their businesses by enabling them to spend less time on time-consuming processes like consolidating their invoices and paying bills. According to Patel, "It was influenced by merchants' requests for money-movement capabilities."
Patel pointed out that Shopify merchants will have more funding options, including a bank account, Shopify Balance, credit or debit card, or an ACH bank transfer. Even if vendors don't accept credit cards, they can still pay with them.
To illustrate, Shopify is a platform that enables payments to be made up to four days earlier than with a conventional bank. Pre-scheduled payments are another option available to merchants.
According to Patel, while the bill pay tool is free for its businesses, there are "minimal fees" for certain payment methods like credit cards. Offering bill payments will give Shopify internal information about how much money is being spent and with which vendors. 
Additionally, Patel states, "The fact that banks aren't managing storefronts for small businesses means that, while having this knowledge, they don't do anything with it. So, we want the data to assist us in generating more sales for our merchants."