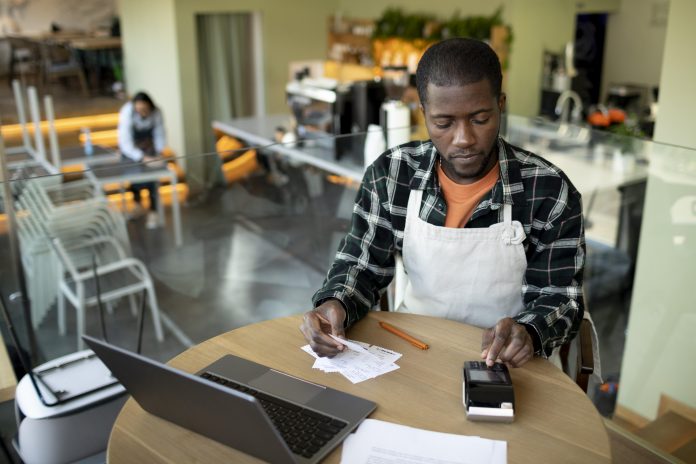 In light of Small Business Month, it's imperative to highlight the available grants entrepreneurs can utilize to sustain their small businesses as they face difficult economic conditions and burnout. Therefore, here are five small business grants for those aspiring entrepreneurs.
1. Up & Running Grant is a series of annual grants that recognize deserving eBay small business sellers and provide them with the resources they need to advance their companies. 
Grant Amount: $10,000 plus technology to fuel growth ($500,000 total)
Requirements: Business sellers are asked to share details of their small business & how they plan to use the grant to accelerate their growth. eBay is searching for vendors from unique backgrounds, offering distinctive goods and experiences on the market, and caring deeply about their local areas and the eBay ecosystem.
Submission Date: Now through June 9, 2023, at 6 pm (EST)
2. Fast Pitch is established by the Women Founder Network, which creates an annual opportunity for female founders. The top female business owners receive individualized attention that helps them improve their growth strategies and increases the appeal of their companies to angel and venture capital investors.

Grant Amount: $55,000 in cash grants; $100,000 in professional services
Requirements: The majority owner of the company must be a woman, be present, and participate in the annual Fast Pitch Event on October 24 in person.

Must have secured personal cash funds and outside funding totaling at most $750K**.
United States-based companies are required.
Nonprofit organizations, Life Sciences, and Cannabis/CBD enterprises are not eligible to apply.

Submission Deadline: May 31, 2023 (midnight Pacific time)
3. The Cartier Women's Initiative is an annual international entrepreneurship program that aims to drive change by empowering women to impact entrepreneurs.
Grant Amount: $100,000 for first place awardee

$60,000 for second place awardee
$30,000 for third place awardee

Requirements: Thematic awards are open to impact entrepreneurs from any country and sector. For each edition, three fellows will be selected for the two thematic awards below the Science & Technology Pioneer and Diversity, Equity, & Inclusion awards.
Submission Deadline: Applications are now closed; the ceremony will be held on May 10, 2023, in Paris.
4. The Amber Grant was founded in 1998 by WomensNet with one goal: to honor the memory of Amber Wigdal, who died at 19 years old before realizing her business dreams. The WomensNet continues the tradition of giving away at least $30,000 every month in grant money. In addition, they have broadened its program to include "Marketing Grants," "Business Category Grants," as well as two "$25,000 Year End Grants" in acknowledgment of the diversity of businesses owned by women.
Grant Amount: $10,000
Requirements: Open to all American or Canadian female business owners at least 18 years old with a $15 application fee. Businesses, both for-profit and nonprofit, may apply.
Submission Deadline: The last day of every month.
5. The Young Entrepreneur Scholarship Grant is to support those students with big dreams. One young scholar with an entrepreneurial spirit will receive $2,500 to continue their education.
Grant Amount: $2,500
Requirements: Must be a high school senior, undergraduate, graduate, or trade school student.

Must have a GPA of at least 3.0.
Must be interested in launching a business

Submission Deadline: March 31, June 30, and September 30, 2023.