In honor of National Small Business Week coming up May 5th through May 11th, we're pleased to welcome back Ashley Bell, Regional Administrator for the U.S. Small Business Administration's 4th region. Ashley is also joined by two Georgia Small Business Week Award winners, Labriah Holt, and Mike Glover. Labriah is the founder of Sweet Roots Hair Bar and this year's winner of the Young Small Business Person of the Year award. Mike is a franchisee of Nancy's Chicago Deep Dish Pizza, and this year's recipient of the Second Chance Hiring Advocate of the Year award. Today, our guests discuss the economic and cultural impact of National Small Business Week, as well as some events the SBA has planned to celebrate.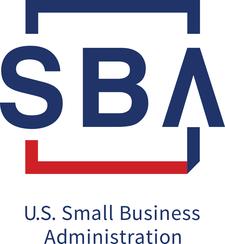 National Small Business Week is a great opportunity for America to celebrate small businesses. Every year, by a declaration from every president, the first week of May is National Small Business Week. So, every state that works with the SBA, chooses winners from several different categories, to highlight the entrepreneurs that are excelling in special ways. Ashley says, "This is a way to remind ourselves that being an entrepreneur is the greatest act of self-determination that can only be done this way in America because of the great economy right now."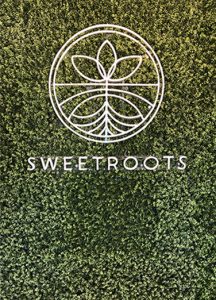 One of those high-achieving entrepreneurs is Labriah Holt, who began her career as an intellectual property attorney. Through this experience, Labriah became a great problem solver and helped many businesses protect their brand. During this time, Labriah became heavily invested in the plant-based movement and clean beauty. She really began to pay attention to the ingredients in beauty products that she was putting on her face and body. Through her research, Labriah found that a majority of the hair products sold and marketed to people of color, have toxic chemicals in them. There was a huge void that Labriah found in the market for quick-service hair appointments where the consistency of service and quality of products are of the highest standard. Thus, Sweet Roots Hair Bar was born.
Located in the heart of the Atlanta University Center off of Martin Luther King Jr. Boulevard, Labriah wanted to create a safe space for women and young girls from the surrounding neighborhoods, while also empowering them to take control of what products they use on their hair, face, and bodies. Not only are Labriah's clients from these neighborhoods, but also her employees. Without guidance from the SBA and its leaders like Ashley, Labriah doesn't know if she would have gone through with the business.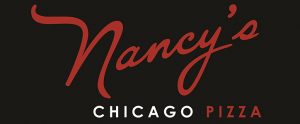 Another exceptional entrepreneur being honored is Mike Glover. Mike is originally from Harlem in New York City, but he moved to Atlanta to pursue business opportunities that were not available to him in New York. Coming up in the food industry, Mike decided to take something that he loved and was passionate about, and transform it into a business he could make a living off of. After moving to Atlanta in 1987, Mike was able to open his first business in 2002, and has since, help others break into the entrepreneurial world. He bought a concept from Chicago and found that it was a little difficult to get started with a concept that Southerners weren't familiar with. However, Mike persisted and is now the winner of the Second Chance Hiring award. This award was created by Ashley to honor those business owners who give second chances when hiring.
To find out more about National Small Business Week from Ashley and our special guests, Labriah and Mike, be sure to watch our full interview above.
---
The Atlanta Small Business Network, from start-up to success, we are your go-to resource for small business news, information, resources.

Follow us on Facebook here and stay up to date or catch-up on all our podcasts on demand.
While you're here, don't forget to subscribe to our email newsletter for all the latest business news know-how from Atlanta Small Business Network.
This has been a JBF Business Media production.