On January 30th, 2019, a sold-out crowd of hundreds of female small businesses owners attended Visa's inaugural business empowerment workshop event. The She's Next, Empowered by Visa event featured Rebecca Minkoff, fashion designer and owner of the Female Founder Collective, a network of women-led businesses that invest in female-owned companies, and also included industry leaders from Facebook, Yelp, Square and Authornize.net. Minkoff and the leaders in attendance hosted workshops and interactive training to guide women who want to take their enterprise to the next level. Attendees gained valuable business tools, helpful resources, and a social media-expert led boot camp experience to jumpstart their ventures.
A Start to a Global Initiative
This event was the first in a long line of planned pop-up workshops by Visa. She's Next, Empowered by Visa events are a global initiative to support women-owned small businesses, and this effort is a result of a joint partnership between Rebecca Minkoff's Female Founder Collective and Visa. Both are committed to assisting women in building, sustaining, and advancing their enterprise. Suzan Kereere, global head of merchant sales and acquiring at Visa discussed the importance of these workshops to the company's growing dedication to supporting female-owned businesses. "As the largest SMB payment network, we have to shine a spotlight on the work of these women, and figure out how we —as the digital innovator—can use our platform to shed a spotlight on these women and their businesses."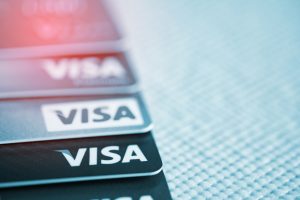 Key Findings Reveal Optimism and Challenges
In addition to a variety of networking opportunities, helpful tools, and excellent advice, attendees also walked away with some valuable business insights. Visa surveyed female business owners across the U.S. and Atlanta. Here are a few key National and Atlanta-specific findings released at the event:
Seventy-nine percent of American female entrepreneurs feel more empowered today than they did five years ago.
The top motivator for women starting a business is pursuing a passion (48 percent). A close second is achieving financial independence (43 percent)
Seventy-three percent of women found funding difficult to obtain.
Sixty-one percent self-funded their business, with 10 percent taking out a small business loan.
Regarding Atlanta Female Entrepreneurs
An even larger percentage of female entrepreneurs felt more empowered today than five years ago when compared to the national average (88 percent).
Atlanta female entrepreneurs also had a higher average revenue than the national average ($1,298,298 vs. $1,099,286).
The greatest challenge for Atlanta female entrepreneurs was the rate of business growth, while the national group tended to have issues with assembling the best team.
Seventy-four percent of Atlanta-based female entrepreneurs knew another female business owner before starting their own business. A clear indication that networks and external influences play a huge part in female entrepreneurship.
A Socially-Conscious and Empowering Experience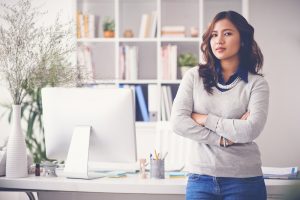 During the event women also had the opportunity to learn while making an impact. Visa allowed attendees to purchase products from Atlanta-based female business owners, creating exposure for women-owned businesses in the area. All the proceeds from these purchases went to Women's World Banking, a nonprofit organization that partners with a global network of financial institutions to help low-income women build financial safety nets. A cause that is directly in line with what Visa is seeking to accomplish for female business owners.
A Solution to some of the most Pressing Problems Facing Female Entrepreneurs
Fashion designer, Rebecca Minkoff best summed up the mission and purpose of last week's collection of business workshops. "We have a bunch of workshops, and educational content planned because these women need resources, and they are not going to go back to school because they have a business to run. So, how do we give them the resources they need to take their business to the next level?" According to the findings of Visa's survey, a majority of women, nationally and in Atlanta, feel empowered to start their own businesses. However, issues like securing financial funding, encouraging business growth, and general operational logistics are still looming problems for today's female entrepreneur.
The She's Next, Empowered by Visa events look to give female small business owners the tools they need to overcome these challenges and create business success.
Be sure to check out more information on the She's Next, Empowered by Visa events and corresponding survey.
Featured image courtesy of https://www.businesswire.com/news/home/20190115005241/en/Visa-Champions-Female-Entrepreneurs-2019
---
The Atlanta Small Business Network, from start-up to success, we are your go-to resource for small business news, information, resources.

Follow us on Facebook here and stay up to date or catch-up on all our podcasts on demand.
While you're here, don't forget to subscribe to our email newsletter for all the latest business news know-how from Atlanta Small Business Network.
This has been a JBF Business Media production.