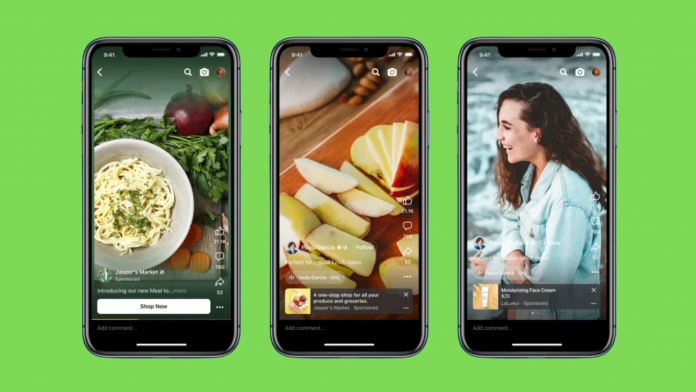 In the constantly shifting world of digital advertising, Facebook continues to innovate and enhance its offers. One of the most recent updates is the increased testing of advertisements on Reels, a popular video feature on the site.
This upgrade provides excellent potential for companies and creators to utilize short-form video content's power to attract a larger audience. In this piece, we will look at the possibilities of this expansion and how it may help you with your Facebook marketing.
Expanding Revenue and Motivation with Excellent Content
With Facebook's extension of advertisements on Reels, creators now have a more significant possibility of advertising their videos and unlocking a new earning potential. Ad integration encourages producers to create high-quality, entertaining films that engage their audience and promote substantial connections.
By tapping into this increased income potential, producers are trying to create unique content that connects with viewers, establishing a win-win situation for creators and their audience.
Boosting Small Businesses
Facebook's Reels ads enable small business owners to offer their goods and services to potential customers excitingly and relevantly. They are a fantastic way to interact with a diverse group of highly engaged consumers, particularly among younger audiences.
Facebook's targeting tools assist businesses in increasing the efficacy of their advertising spend and connecting with potential customers who are most inclined to buy.
Lift Your Marketing
The tools provided by Facebook can assist creators and small business owners in optimizing content and increasing connection with their target consumers.
They should concentrate on creating visually appealing content, communicating with the audience, strategically employing hashtags, collaborating with other producers and businesses, analyzing outcomes, and iterating. Branded hashtags may also foster a sense of belonging.
Success Stories
Reels is a powerful advertising platform that numerous creators and businesses have used to increase brand exposure, interaction, and website traffic. Examples include a digital marketing agency, a fashion Influencer, Local Coffee Shops, and Fitness trainers.
Local Coffee Shops used reels to engage with the neighborhood and attract new consumers. In contrast, Fitness Trainers used reels to target fitness enthusiasts and grow her online fitness coaching company.
A Positive Change for Businesses
Ads that expand Reels have the potential to improve growth, visibility, and income. Ads on Reels let producers earn money while being authentic. Reels' features and targeting possibilities assist small enterprises.
Ads on Reels encourage collaborations between creators and small companies, resulting in compelling and memorable material that may create brand loyalty. Facebook's promise to enhance advertising opens up new potential for creators and small businesses.
Grab Reels Advertising Opportunities Right Now
Business owners can improve their marketing strategies, raise brand awareness, and engage their target audience with Facebook's extended advertisements on Reels. Their utilization of these advertisements can revolutionize their approach to advertising and increase the success of their company.
Take advantage of the opportunity to use advertisements on Reels to increase your company's success right now.