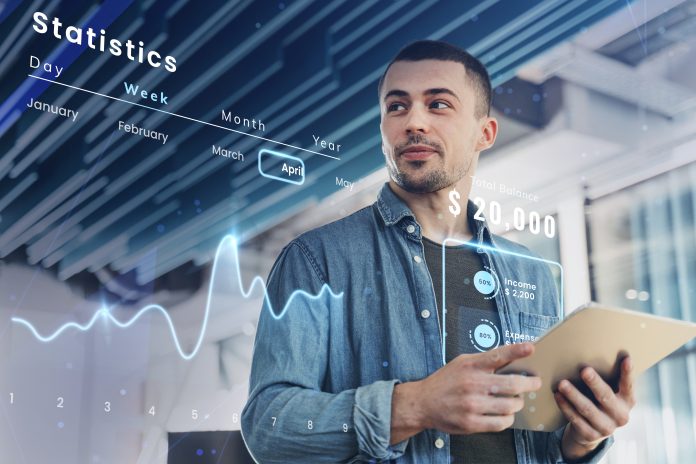 The mainstream public is currently focused on ChatGPT with the ever-growing popularity of AI tools. The AI chatbot is helping people with all kinds of tasks. It has taken care of nearly everything that people would spend hours doing. 
According to statistics, nearly a million users use ChatGPT for various tasks. With the help of ChatGPT, individuals can prepare corporate emails, find the best recipes for various dishes, run a blogging site, and even get assistance with writing jokes. 
People are still exploring the full potential of ChatGPT and judging by how rapidly the tool is gaining popularity. We could soon see it in various integrations. 
However, another AI robot is gaining much attention in the AI industry. This new tool, AutoGPT, might transform how we see business operations completely. It's a relatively newer tool, and a few people have tried it. 
What is AutoGPT?
AutoGPT is an open-source AI tool that has the capabilities of both GPT-3.5 and GPT-4 models. The tool can perform various tasks and create human-like text on its own.
It uses online software and services by OpenAI's recent models for text generation. GPT stands for the generative pre-trained transformer (GPT) and serves as a language processing model. This new tech utilizes deep learning for human-like text results. 
It's considered one of the biggest advancements in automated tech in the past few years and continues to amaze individuals.
What can AutoGPT do?
AutoGPT can take care of several tasks by generating text like humans. It is pretty similar to the usual systems used via unsupervised learning to comprehend patterns within the language. These patterns generate text with a coherent tone. 
For instance, Chef-GPT, a popular AutoGPT program, searches the web and highlights special recipes you can make on holidays. It is a highly adaptable program that you can even use for content creation and detailed coding projects.
With the prompt generation capabilities of AutoGPT, individuals can perform tasks; integrate the program with other apps, services, and even software. With the unique integration options offered, AutoGPT may be the most unique AI solution available in the market.  
If we consider the full features of AutoGPT, the program can create an amazing advertising strategy and even create a website for users. Much of its reliability goes to the program's ability to collect and verify external data that other programs do not offer. 
AutoGPT is the perfect example of the true potential that AI holds. Tools like these can simplify operations, increase productivity in a variety of sectors, and deliver more. Since AI enthusiasts are currently working to make these systems better and more efficient, their potential is merely tapped. 
The Power of AutoGPT & CRM Integration
As experts are unlocking the potential of AI tools like AutoGPT in different domains, its applications in CRM integration are also under consideration. 
AutoGPT has some of the best integration options, allowing individuals to bundle their tools and software with AI tools like AutoGPT. Client relationship management (CRM) requires a lot of tasks, which you can automate using an AI solution like AutoGPT. Here are some examples:
1. Automated Insights
One of the biggest challenges with client relationship management is finding the right data results from existing information. While individuals can do all the work for you, AutoGPT can do it accurately and relatively quickly. 
With the help of an AI solution, you can analyze customer records and check which of your customers visit your business frequently. You can also ask AutoGPT to segment customers who purchase and those who don't.
The AI tool can also help with business data and the information gathered from sales. For example, you can check the e-commerce activity; IoT generated data, emails, and much more. These sources are best for gathering automated insights and determining business trajectories much more precisely.
2. Virtual Customer Service
Client communication and service is a simple yet resource-consuming task. With the help of automated conversational prompts by AutoGPT, you can ask it to act as an independent virtual customer service representative.
The AI solution can focus on answering questions with the answers provided in the past. It all depends on how you train the tool to handle your customers. AutoGPT can also help collect and process other data required to improve current customer service systems.
AutoGPT can also assist in handling routine-based business processes. With these options available, the sales teams focus on better serving human-demanding customer needs. Since AutoGPT will take care of all these tasks, you can utilize these valuable resources elsewhere. 
By combining your experts with AI algorithms, you can identify and address consumer issues/problems via natural conversation. These assistants give customer support employees more time to focus on more critical and difficult tasks. However, you will need some time to train the tool, but thanks to deep machine learning—it won't take long.
3. Order Follow Ups
Managing business orders and upcoming parcels can be a massive problem. For instance, if you are a shipping company, ensuring your orders reach you on time is crucial. It's what your business reputation depends on.
Apart from communicating with the customers, you can also use AutoGPT to follow up on open orders and check their updates. It saves having various order-checking resources, which might even miss out on order updates. Once you've input your needs and goals into AutoGPT, the rest follows.
Since it is automated, you can schedule the follow-up routine and let AI handle the rest. AutoGPT can also help businesses with quotations that a salesman would do otherwise. 
4. Social Media Presence
According to statistics, seven out of ten Americans use social media accounts. It's why businesses (whether SMBs or large corporations) focus so much on a social media presence. However, consistency is the key to creating a business presence on social media. 
If you're looking for better CRM results, optimizing your social media accounts and their customer engagement is crucial. This is where AutoGPT can help. It can assist individuals with building a presence on social media.
Thanks to the latest machine learning systems involved, the AI solution understands the community's nuances. It ensures all the generated content and memes are community appropriate and appealing. It's the perfect idea even for small businesses struggling to find engaging social media marketing strategies. 
AutoGPT also assesses previous social media marketing-related information provided to create content with high resonation chances. The AI solution pivots these insights based on data and creates a much more effective marketing technique for business CRM.
5. Audience Segmentation
Picking out the right audience for better CRM results plays a vital role. With the help of AutoGPT, individuals can Identify target businesses. It can also determine past purchase patterns, helping you decide your next strategy. The tool is also pretty viable for highlighting redundant approaches. 
It also has capabilities of predictive analytics, providing better intent analysis. With the help of the insights received from AutoGPT, you know the best product recommendations and ways to upsell them. After all, your customers will buy what they like. Once business owners understand the audience and their needs, the rest follows.
Moreover, the AI tool also assists the sales reps in focusing on leads with higher conversion chances. The tool can gather this information depending on the past engagement data analysis available. AutoGPT also has an advanced lead-scoring tool that helps business owners simplify the number game. 
Once trained properly, the tool also has the capability for more. For example, it can determine the best time to trigger email campaigns via machine learning algorithms. It might also consider other factors, such as the customer response history. 
6. Pick the Right Contact Targets
Connecting with the right individuals is the key to long-term CRM success. Inbound calls and emails can be fairly agitating for audiences if they are not interested. However, tools like AutoGPT can ease this process by determining the best person to contact.
By contacting the right individual, there's a higher chance of making them convert. Since AutoGPT uses Artificial intelligence, it will teach itself to continue finding potential customers as well as decision-makers.
For example, the AI solution might identify professional or personal features with the most value. Since AutoGPT is undergoing a lot of updates, it will continuously improve and grow over time as the software evolves.
7. Automated Consumer Targeting
Deploying an AI solution into your business requires understanding what makes AutoGPT the right choice. For starters, the tool automatically handles customer-related tasks. It reaches out to interested/ potential clients. There are various ways that AutoGPT may use this, such as:
Requesting information from the website
Downloading a whitepaper
Checking past patterns
Once this is done, AutoGPT analyzes client replies and determines their feedback. The AI solution is smart enough to predict questions and provide apt reactions to them. Once the standard process is complete, AutoGPT can easily transfer the potential lead to an actual sales representative, reducing resource wastage.
Bottom Line
AutoGPT and CRM Integration could be the next big step in unleashing the future for those who need it. It's the most effective way to optimize current CRM systems in place, identify possible improvements, and find data-driven insights. 
AutoGPT uses machine learning and AI to operate, making it an accurate and consistently improving partner for your CRM strategy. By blending CRM with AI solutions like AutoGPT, you can give your business a major boost and ensure your customers are happier!