Small business ownership is on the rise in the United States. Unfortunately, funding can be hard to come by, especially money with no strings attached. So, businesses that have a vested interest in helping entrepreneurs move forward have stepped up to the plate. A few have even gone as far as to establish contest aimed at small business owners who are seeking funding.
While it may seem like your chances are slim, it never hurts to take a few moments to enter into a competition. You never know if your business could be exactly what the judges are looking for. Not only are you putting yourself in the position to acquire "free money," but you also can increase awareness around your brand and even come into contact with investors and mentors. So, you have nothing to lose by taking a look at the competitions below. Read on for information about a few of this year's small business contests.
Prizes: Grand Prize – $50,000 and $7,500 in FedEx Office print and business services. Silver Prize – $30,000, and $5,000 in FedEx Office print and business services. Bronze Prize (eight winners) – $15,000, and $1,000 FedEx Office print and business services.
Deadline: March 25, 2019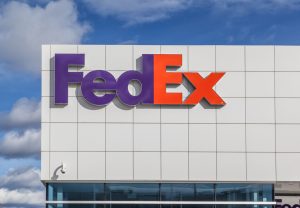 U.S. based for-profit small business owners with less than 99 employees who have been in operation for longer than six months are eligible to participate in this contest. To enter, participants need to visit this link and enter their contact information, produce a short description of their business, and upload photos of their company activities and a product. Entrants can also include a 90-second elevator speech to supplement their entry. The business that receives the most votes based on their profile wins. Not only do winners receive funding, but FedEx also connects winners with advisors that can provide advice and guidance.
Prizes: Winners have won up to $50,000 in the past.
Deadline: March 25, 2019
Visa is all about finding solutions regarding financial technology and digital payments. So, the Visa Everywhere Initiative gives small business owners the opportunity to find answers to some of the financial technology industry's most pressing problems. This year entrepreneurs can apply to address one of three challenges:
• Driving Digital Issuance
• Enable Digital Payments
• Providing Added Value
Four finalists will be selected to pitch solutions in front of Visa lenders and clients in May to win the grand prize.
Prizes: A trip to New York (possibly another location this year), and one-on-one business advice from some of the world's most successful business owners and investors.
Deadline: TBA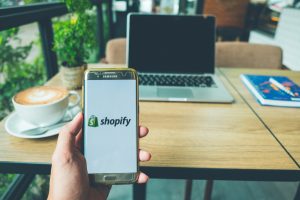 Since 2010, Shopify has supported companies around the world in developing their business approach. This competition allows five winners to take advantage of perks like ringing the opening bell at the New York Stock Exchange, being interviewed by CNBC, and meeting with business owners like Tony Robbins, Russell Simmons, and Daymond John. Interested participants can enter by opening a Shopify store. The five stores that have sold the most product in a two-month window will win the competition. While they have not announced the next date for this year, you can sign up for updates regarding the start of the contest here.
Prizes: Potentially up to $100,000 in investor funding
Deadline: TBA
Each year, the Startup Fest hosts a festival to connect entrepreneurs with investors from around the world. This year's festival will be in Montreal, Quebec. Any startup in attendance can participate in the $100,000 prize pitch competition. From the start of the festival until end-of-day on a date during the festival (which is yet to be announced), startup owners can find specially labeled angel investors to give a brief business pitch. Those with the best presentations will be shortlisted and asked to attend a breakfast lunch for the final pitch competition. Winners in the past have won up to $100,000 in funding.
Final Thoughts
This is by no means an exhaustive list of all of this year's small business contest ideas. Many companies are still finalizing the details and deadlines for this year's competitions, so take time to monitor the above contests as well as those that are typically held by many other organizations. Be sure to put these contests on your calendar as one could end up bringing you the funding and marketing buzz you need.
---
The Atlanta Small Business Network, from start-up to success, we are your go-to resource for small business news, expert advice, information, and event coverage.

Follow us on Facebook here and stay up to date or catch-up on all our podcasts on demand.
While you're here, don't forget to subscribe to our email newsletter for all the latest business news know-how from Atlanta Small Business Network.
This has been a JBF Business Media production.