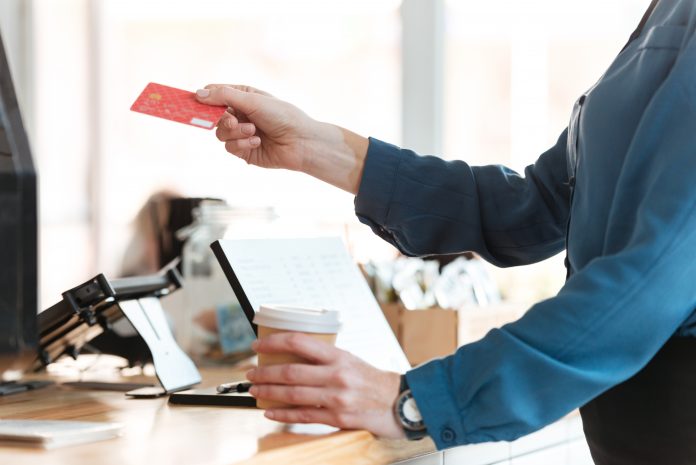 The Credit Card Competition Act, introduced in both the U.S. Senate and House of Representatives, aims to address the issue of swipe fees paid by retailers and other small businesses for credit card transactions. The bipartisan legislation seeks to create competition in the credit card market and provide more choices for small businesses in processing credit card purchases. 
Introduced by U.S. Senator Roger Marshall, Sen. J.D. Vance, Sen. Majority Whip Dick Durbin, and Sen. Peter Welch, the legislation aims to end the Mastercard and Visa duopoly that is price-gouging small enterprises—and by extension, consumers.  
The bill requires the biggest U.S. banks that issue Mastercard or Visa credit cards to enable transactions to be processed over at least two unaffiliated card payment networks, similar to how debit card transactions have been handled for over a decade. The legislation targets banks with over $100 billion in assets, explicitly exempting most credit unions and banks in the U.S., including smaller regional and community banks.  
"As a business owner for over 40 years in Eastern Kansas, my fastest growing operating expense is credit card swipe fees. It's the only cost I am powerless to negotiate, beholden to whatever Visa and Mastercard set as the fees. That's why I'm grateful for the leadership of Doc Marshall in standing up for Kansas businesses by introducing the Credit Card Competition Act. This legislation will finally ensure Visa and Mastercard have to compete for my business, just like I have to compete for my customers," said Gratz Peters, President of Pete's Corp, in statements shared by Senator Roger Marshall.  
The proposed legislation aims to create an open marketplace for credit card processing, allowing retailers to choose the payment networks for each transaction. Mastercard and Visa dominate the market and issue 83% of credit cards, effectively blocking other networks from entering the market. 
Besides promoting competition, the bill also aims to lower fees and reduce fraud. The Federal Reserve says many competing networks currently excluded by Mastercard and Visa generally charge lower fees and experience less hustle. The legislation would also strengthen security by proscribing foreign networks such as "China Union Pay" from being used as a network on credit cards issued in America.  
Swipe fees in the U.S. for small businesses, charged by banks that issue Mastercard and Visa credit cards, average around 2.25% of the purchase price when processed over their networks. The fees are higher, significantly surpassing the average rate in Europe by seven times.  
According to the Nilson Report, debit and credit card swipe fees have doubled in the last few years and currently amount to $160.7 billion annually, costing the average U.S. family over $1,000 annually. 
The National Association of Convenience Stores (NACS) announced its support for the bipartisan legislation.  
"Our stores compete daily for consumers' business—as does every other business in the country. In the broken credit card market, no competition means an open invitation for these large multinational corporations to increase rates and to only focus on what benefits them, as opposed to the customer," said NACS CEO and President Henry Armour. 
NACS encourages its members to contact their respective Congress members to voice support for the Credit Card Competition Act. 
The Retail Industry Leaders Association (RILA) also supports the bill. 
"The Credit Card Competition Act of 2023 ensures merchants have more choices and can shop for service providers with more competitive prices when accepting credit card payments. Injecting competition into the payments market will benefit American consumers and businesses of all sizes," said Executive Vice President of Government Affairs Austen Jensen. 
RILA includes over 200 retailers, manufacturers, and service suppliers, generating over $1.5 trillion in annual sales and supporting millions of jobs through 100,00 stores, manufacturing facilities, and distribution centers worldwide.