The Bureau of Labor Statistics reported on August 10 that the consumer price index, CPI, rose to 3.2% from July 2022, a clear indicator that inflation is losing its grip on the U.S. economy. 
For July, prices increased 0.2% more than expected by the Dow Jones forecast. However, the annual rate fell short of the forecast of 3.3% though higher than June and the first increase in over a year.
The so-called core CPI, which excludes volatile food and energy costs, rose 0.2% for July, in line with expectations, and at a 12-month pace of 4.7%, the lowest since October 2021. The annual rate for the core was similarly slightly under the 4.8% Dow Jones consensus projection.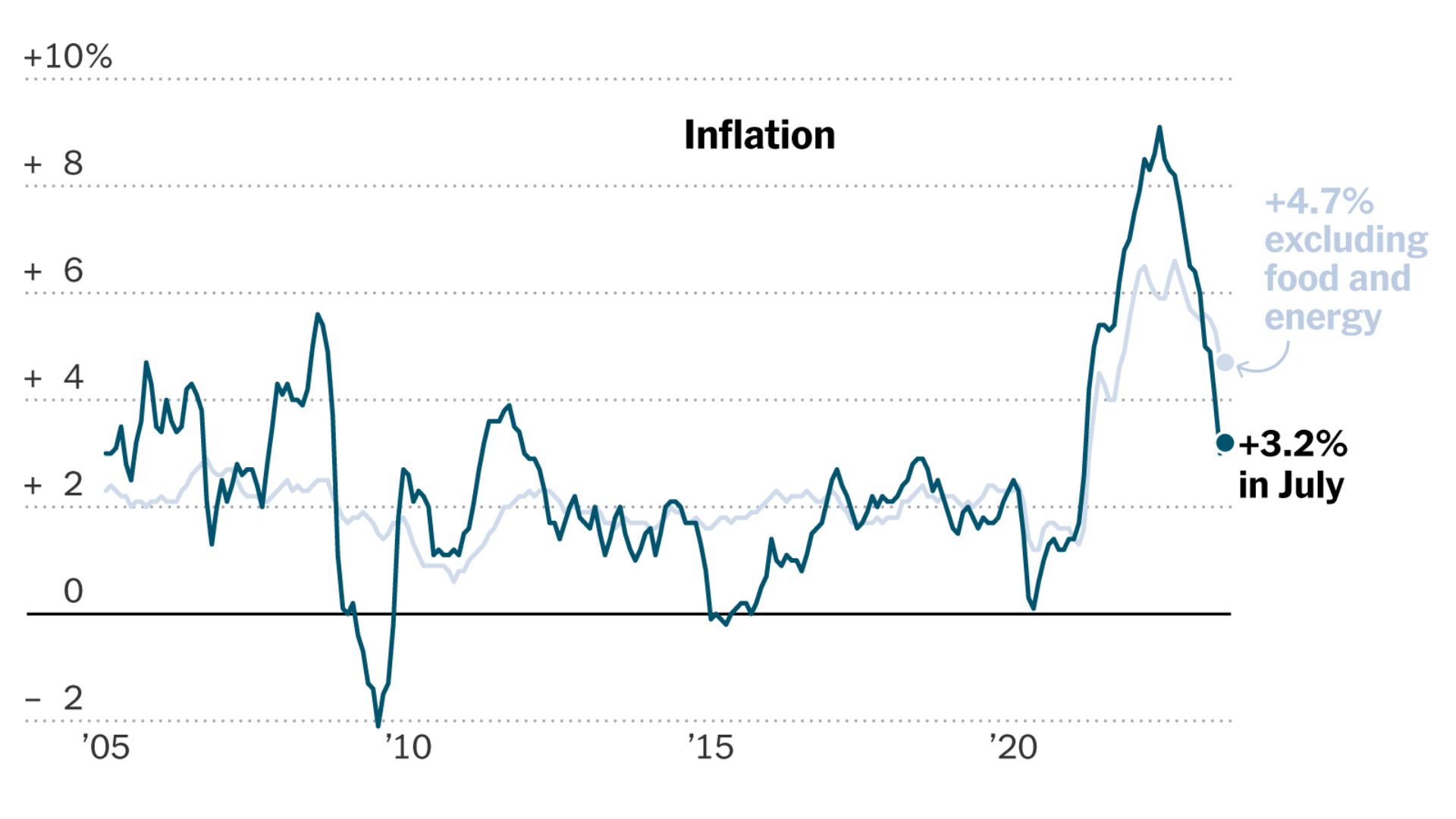 Sung Won Sohn, chief economist at SS Economics and professor of economics and finance at Loyola Marymount University, stated that although the inflation front has seen tremendous success, the mission has not yet been fully accomplished. "Overall, the situation concerning inflation has greatly improved. Shortly, the Federal Reserve will stop raising interest rates."
Housing expenses rose 0.4% in the month and were up 7.7% from a year ago, accounting for nearly all of the increase in monthly inflation. Rents grew by 0.4%. According to the BLS, the category which accounts for roughly one-third of the CPI weight was responsible for more than 90% of the increase.
While energy prices increased by 0.1%, the BLS reported that food prices rose by 0.2% for July. This is despite the fact that the price of crude oil and gas at the pump increased throughout the month.
On the other hand, Medical care services had a 0.4% fall, while used vehicle prices fell 1.3%. After skyrocketing in the early stages of the Covid epidemic, airline fares dropped 8.1% in July, matching their decline from June, and are down 18.6% from a year earlier.
The economy has continued to grow, despite the high-interest rates: as of the second quarter of 2023, GDP has increased by 2.4% and 2%, respectively. In addition, the Atlanta Fed is forecasting third-quarter growth of 4.1%. Although payroll growth has slowed, it remains strong, and unemployment is close to its lowest level since late 1969.
Consumers are starting to feel stretched and increasingly use credit cards and savings accounts for their purchases. According to figures from the New York Fed, total credit card debt has reached $1 trillion for the first time ever. Conversely, more economists believe the U.S. can avoid a recession despite the aggressive rate hikes.