Promoting your business with a low budget is a tricky thing to get right. Paid advertising platforms have seen a rise in costs as the major corporations invest heavily in their campaigns. The average small business will often struggle to afford these ad costs, so they are forced to look elsewhere. Promoting with a limited budget isn't easy, but some methods are both accessible and practical. So what marketing techniques should a small company with a low budget be employing?
Video Marketing 
Video marketing has evolved to the point where marketers can create exceptional content on a budget. A quality smartphone can produce high-quality video for sites like YouTube, with the style of content determining whether people will watch. Look to develop videos that appeal to your natural audiences, using product demonstrations, behind the scenes clips, and vlogs to engage viewers. It is also essential to integrate social media video and live streams to reach a diverse audience.
Content Marketing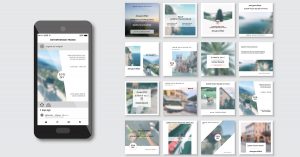 Audiences are hungry for exceptional content, with quality being valued on social media, blogs, and video sites. Developing your own content or outsourcing will be an affordable marketing approach, but you can usually gain a high ROI as your audience grows. While paid advertising is an option, there are free methods you can use instead. Developing relationships with influencers in your niche is one approach while building a social media following will also work over the long term.
Social Media Marketing 
The popularity and variety of social media make it an excellent promotional strategy. A site like Instagram can showcase products and brands effectively, with an imaginative approach helping you to stand out. It is essential to be active across all the popular social platforms, developing content that suits each site. You typically won't build an immediate following, but a consistent approach to scheduling will ensure you gradually grow an audience.
Prize Giveaways 
Giveaways are a proven way to grow interest in your brand, with the ability to include a viral element. A requirement for the contest could be that entrants tag friends on social media and share your giveaway details. If you can make the prize highly relevant to the target audience, you should see some interest. You could offer some of your products initially, using low-cost software to host the event.
Referral Programs 
Referral programs incentivize other people to send you leads. Recommendations are powerful ways of gaining new customers, but limited numbers of buyers will think of promoting you. By creating a referral program, though, you offer additional value for the recommendation. You could pay a commission for each new customer, working out your profit margins before deciding on the payout. Alternatively, you could offer an upgraded product or additional element that is not available elsewhere.
Webinars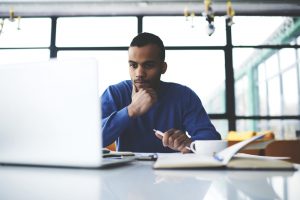 Webinars are excellent sales tools as they can offer considerable value before promoting your product. Businesses that need to educate their customers first can benefit considerably from the extended time a webinar provides. You may have an audience focused on your class for an hour or more, taking in a combination of useful information and marketing. As long as you structure the webinar effectively and the product is enticing, you should be able to convert a high percentage of viewers into buyers.
Many of the online marketing techniques that consistently produced results are getting more expensive. Paying for ads on Facebook, for example, gets increasingly competitive each year as large advertisers invest more into their marketing. It is possible, though, for small businesses to thrive online when they put their resources into the right places. Rather than trying to compete financially, these techniques allow you to be interesting, unique, or exceptional, giving consumers something fresh. Online marketing isn't getting any easier, but smart methods will always be able to gain attention.
---
The Atlanta Small Business Network, from startup to success, we are your go-to resource for small business news, information, resources.

Follow us on Facebook here and stay up to date or catch-up on all our podcasts on demand.
While you're here, don't forget to subscribe to our email newsletter for all the latest business news know-how from Atlanta Small Business Network.
This has been a JBF Business Media production.