This pandemic has been the most transformative event in recent memory and the post covid economy will be very different from the economy we all knew for so long. There will be seismic structural shifts across nearly all sectors of the economy.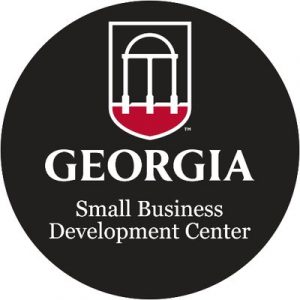 We are now entering into a new paradigm where contactless and digital are at the forefront of how everyday business in conducted in our emerging new normal. To speak more about this topic we welcome back Mark Collier, Business Consultant at the UGA Small Business Development Center in Dekalb County.
This new normal is driving predictable shifts in consumer purchasing habits and buying patterns. It is those emerging habits and patterns that provide businesses with the intel to win more customers and enhance the bottom line. In this segment Mark discusses the 7 key consumer behavior strategies which will enable them to not only survive the pandemic, but grow and thrive afterwards:
#1 Monitor consumer patterns, behaviors, channel preferences and competitors
Become aware of conversations about your industry in general and your company in particular by setting up relevant Google alerts. Big data is the wave of the future and being able to synthesize and analyze data will be key to optimal business success. Google analytics is a great example of a data tool that all businesses should be harnessing to the fullest.  Direct engagement with customers and prospective customers via the company's social media platforms is a very effective way to learn about customer's wants, needs, and desires. Competitive analysis is another opportunity for businesses to learn what their competitors are doing to pivot and may reveal opportunities to gain an increased competitive advantage.
#2 E.A.T. – Expertise, Authority, Trust
Use the well known Google acronym of E.A.T to drive brand awareness and highlight subject matter expertise, authority and trust. During this pandemic, people are seeking relevant and credible information. Businesses can demonstrate expertise by highlighting industry leading best practices. Companies can demonstrate authority and thought leadership via blogs, articles, interviews, etc. Building trust is best achieved via website promotions, customer reviews, and website security.
#3 Manage media presence on the web
Managing a company's web presence is going to be critical in our increasingly digital post covid economy. There are essentially 3 types of media that need to be managed.  Owned media includes websites, Facebook page, and blogs.  Earned media would be shared content, mention of brand by others and co-branding opportunities. Paid media would be any 3rd party channels used for leveraging brand awareness. Managing the different media types will require a detailed media management strategy.
#4 Reimagine future content and campaigns
One thing this pandemic has taught us all is that buying conditions, customer needs, and trends have changed and will continue to change rapidly.  Any past marketing campaigns developed at the beginning of the year are essentially now worthless. It is now time for bold new ideas that will lead the way. Savvy companies need to shorten the timeline between marketing content ideas and campaign evaluations as market conditions will continue to evolve rapidly for some time.
#5 Targeted keywords assessment
SEO Is constantly evolving and, in this post pandemic economy, currently used keywords may now be obsolete. Companies also need to look at adding relevant post covid economy keywords or variations/combinations of post pandemic economy keywords such as virtual, contactless and digital.
#6 Ensure mobile presence is a key focus
Mobile optimization of marketing content is going to take a decidedly upward track as the future unfolds.  July 1, 2019 ushered in a new age… mobile-first indexing by Google.  Mobile-first indexing is exactly what it sounds like. It just means that the mobile version of your website becomes the starting point for what Google includes in their index, and the baseline for how they determine rankings. Mobile data usage is growing rapidly and just last year nearly 54% of E-commerce transactions were conducted through mobile devices so it imperative that any initiatives keep mobile compatibility in mind.
#7 Emphasis on the all-important customer user experience
The user experience now means more than ever and two emerging post covid economy truths have become evident; retention is the new acquisition and helping is the new selling.  Retaining an existing customer is far cheaper than acquiring a new one and delivering consistent value means assisting customers when and where they need it. Companies also need to narrow their customer focus. One of my ongoing mantras is "the riches are in the niches" so companies need to identify that niche where they cannot only compete, but dominate.
This pandemic has changed the way we do business and many of the consumer spending pattern changes are likely permanent. The key to sustained competitive advantage in a rapidly changing competitive landscape is the ability to foresee emerging consumer patterns. Businesses need to be nimble and able to pivot more rapidly in order to stay ahead of those emerging consumer patterns. SEO strategy investment will be a key driver and key determinant in a company's ability to compete effectively in our digital heavy post covid economy. Those companies who lead the way with transformational consumer behavior strategies, as detailed here, will be best positioned to best compete in 2021 and beyond.
---
The Atlanta Small Business Network, from start-up to success, we are your go-to resource for small business news, information, resources.
Follow us on Facebook here and stay up to date or catch-up on all our podcasts on demand.
While you're here, don't forget to subscribe to our email newsletter for all the latest business news know-how from Atlanta Small Business Network.