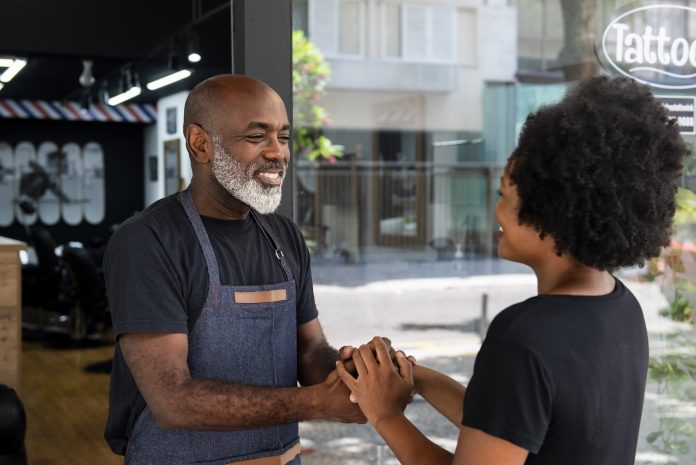 Juneteenth, also known as Freedom Day or Emancipation Day, holds significant historical and cultural importance in the United States. It marks the emancipation of enslaved African Americans and is a time to reflect on the struggles and triumphs of Black individuals throughout history. Beyond being a national holiday, Juneteenth carries immense value for black-owned businesses and their employees.
The Origin and Importance of Juneteenth
On June 19, 1865, two and a half years after the Emancipation Proclamation was issued, Union General Gordon Granger arrived in Galveston, Texas, to announce the freedom of all enslaved African Americans. This event, known as Juneteenth, symbolized the end of slavery and represented a crucial milestone in the fight for equality.
For black-owned businesses, Juneteenth serves as a time of celebration, reflection, and empowerment. It is an opportunity to highlight the achievements and contributions of black entrepreneurs and foster a sense of community.But it's also important to recognize the challenges and find solutions to the significant wealth gaps between white and black American small business owners.
More Than a Holiday for Some Employees
Beyond being a day off from work, Juneteenth holds deeper meaning for many employees. It is a moment to acknowledge the enduring impact of slavery and its lingering effects on marginalized communities. For some employees, this day may evoke emotions and experiences tied to their personal or family history. Employers can seize this opportunity to create a supportive environment, encouraging open conversations, and fostering empathy.
Supporting Black-Owned Businesses
Education and Awareness: Encourage employees to learn about the historical significance of Juneteenth and the contributions of Black entrepreneurs. Organize educational workshops or discussions to raise awareness and promote understanding.
Collaborate with Black-Owned Businesses: Foster relationships with black-owned businesses by promoting partnerships, supplier diversity, and collaborations. This supports economic growth and provides opportunities for these businesses to thrive.
Celebratory Events: Organize celebrations and events that highlight the achievements and culture of black-owned businesses. This could include hosting pop-up markets, showcasing local artisans, or featuring products from black-owned brands. In St. Petersburg, Florida 80 women or black-owned businesses came together at Tropicana Field for the Juneteenth Freedom Fest to put Black culture on full display.
Volunteer and Philanthropy: Encourage employees to engage in volunteer activities or contribute to organizations that support racial equality and social justice. This can be done through employee resource groups, donation drives, or partnerships with local community organizations.
Respectfully Honoring Juneteenth
Grant Paid Time Off: Acknowledge Juneteenth as a company-wide holiday and provide paid time off to all employees. This demonstrates respect for the significance of the day and allows employees to commemorate in their own way.
Internal Observance: Create internal initiatives, such as educational webinars or panel discussions, to educate employees about Juneteenth and its importance. This can be complemented by sharing relevant resources, such as books or films, to deepen understanding.
Amplify Black Voices: Use your business platform to amplify black voices and stories. Share the narratives of black entrepreneurs, highlight their accomplishments, and promote their products or services.
Cultural Celebrations: Organize workplace celebrations that honor black culture, such as cultural food tastings, music, or art exhibitions. Engaging employees in these experiences fosters inclusivity and appreciation for diversity.