The time for hot cocoa and festive family dinners is right around the corner. As fall begins to turn into winter in Atlanta, the need for holiday breaks will abound. However, while you should be thinking about how you want to close out the year in a celebratory way, this is also a great time to sharpen your skills to prepare for new opportunities in 2020. So, what is going on in the last quarter of this year? Check out our list of November and December business events you should think about putting on your calendar.
November 2, 2019

10:00 AM – 11:30 AM

DoubleTree by Hilton Hotel Atlanta – Northlake

Atlanta Business Coach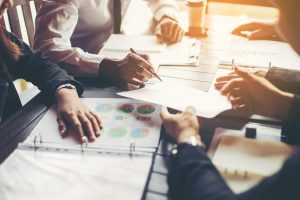 A business plan is a necessary blueprint to ensure success for your company. However, it can be challenging to know where to start. Well, the Atlanta Business Coach is developing a free course for helping small business owners create an effective business plan. It can be overwhelming, so why not take advantage of a resource that can help you develop an iron-clad business plan? 
November 9, 2019

9:00 AM to 5:30 PM

General Assembly

ProductCamp Atlanta
Are you looking to participate in a free collaborative conversation about product management, UX, and marketing? The ProductCamp Atlanta unconference may be the event for you. All attendees are encouraged to present, lead a roundtable discussion, volunteer, and help with event logistics. This happening is an excellent opportunity to learn something new about product development while networking with others. 
November 14, 2019

10:00 AM to 5:30 PM

Cobb Galleria Centre

The Show Producers
 The Small Business Expo is a free one-day event for entrepreneurs, startups, and anyone else considering starting a small business and engaging in business-to-business sales. Attendees can learn about new vendors and products out there to help with small business processes, attend workshops, network, and learn from industry experts. While the event is free, attendees can upgrade for event perks like reserved seating or Happy Hour events.
November 16, 2019

10:00 AM to 6:00 PM

BBCON Pop Up Venue, 2195 Defoor Hills Road, Suite E, Atlanta, GA

Erika King
BBCON is a pop-up conference for women to come together to learn about techniques and resources that can take their business ideas to the next level. Attendees will sit in on panel discussions and have the opportunity to learn about business models and opportunities that can help them grow their brands. If you are thinking of starting a business or need to build what you already have, this may be the event to check out.
December 16, 2019

7:00 PM – 9:00 PM

Floatway Café

SpeedAtlanta Networking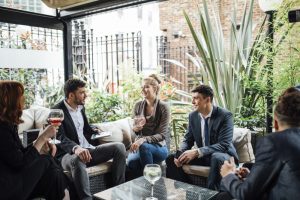 Speed Networking is like "speed dating," but without the "dating." This event allows professionals to come together to communicate with various other business professionals for five to six minutes. From there, attendees can choose whom they want to spend more time networking with after the speed networking process. If you are looking to expand your professional network quickly, this may be an event you want to attend. 
December 18, 2019

6:30 PM to 8:30 PM

General Assembly

Silicon South
Have an excellent idea for a startup? Well, get some insight into growing and developing your plan into a viable business concept from Startup 285. Silicon South, an organization pushing for the acceleration of the digital economy, is holding an event to expand the conversation around startups in Atlanta. The event will allow for networking, an open panel dialog, and opportunities for attendees to hear best practices from startup advocates.
Final Thoughts
So, amid family outings and putting up decorations, there are a variety of events you can attend to get 2020 off to a productive start. Just remember that we have included the events above for their perceived relevance to all readers. So, be sure to do your due diligence to check the accuracy, pricing, and significance of these events to your own business goals. 
We hope that these—and any other Metro Atlanta-based business events you attend—allow you to get the resources you need to take your business to the next level for 2020.
---
The Atlanta Small Business Network, from startup to success, we are your go-to resource for small business news, information, resources.

Follow us on Facebook here and stay up to date or catch-up on all our podcasts on demand.
While you're here, don't forget to subscribe to our email newsletter for all the latest business news know-how from Atlanta Small Business Network.
This has been a JBF Business Media production.