Kids are not the only ones that need to dust off their notebooks and prepare for class. As summer ends, and everyone comes back from vacation, school is also in session for adult entrepreneurs.
There are a variety of events happening in Atlanta this fall, and those on this list give you the opportunity to sharpen a skill and network with like-minded professionals in your field. So, get out your calendar (paper or digital), and prepare to add these upcoming events to your schedule if they are relevant to you and your business.
If you do decide to attend any of the events below, we advise you to visit the event pages for any additional attendee information and even reach out to the organizers with any questions. 
Date: September 16, 2019

Time: 6:30 PM to 8:30 PM

Location: TEKsystems

Lead Organization: Apogee
 A healthy workplace and team culture can lead to more creativity, higher morale, and the introduction of innovative ideas. This workshop, led by Dan Szuc, a UX industry veteran, Jo Wong, a global team researcher, and Matt Wallens, a design research consultant will guide attendees in their efforts to create a strong team and organizational culture. Early bird tickets for this event are $15.00, while regular ticket sales are $25.00.
Date: September 26, 2019

Time: 7:00 PM to 9:00 PM 

Location: Scofflaw Brewing

Lead Organization: Scofflaw Brewing and Winnona Partners
When it comes to growing your business, meeting new people is a necessary activity. Fortunately, there are a variety of events in Metro Atlanta that allows you to do exactly that. Scofflaw Brewing has partnered with Winnona Partners, a consulting and development company to host a startup networking event. Attendees can network and brainstorm with other entrepreneurs while enjoying drinks and complimentary treats. The event is free, but attendees can purchase drinks onsite. 
Date: September 27, 2019

Time: 8:00 AM to 5:00 PM

Location: Crowne Plaza Atlanta Perimeter at Ravinia

Lead Organization: TiE
TiECon is a "conference for entrepreneurs by entrepreneurs." This year's theme will be "Built in Atlanta," and the event will highlight this concept by celebrating the entrepreneurial strides and innovations developed in Georgia's capital city. Attendees can enjoy sessions related to business funding, pitching, and company culture while also having the opportunity to network with the city's top business leaders. In addition to breakout sessions, TiECon will also include an awards ceremony for the city's top entrepreneurs. Tickets start at $99.
Date and Times: 

Location: Atlanta Tech Village 

Lead Organization: Atlanta Tech Village 
Steve Bachman, an ATV, and TechStars Mentor will hold three roundtable sessions where he will guide entrepreneurs in growing their sales teams. The first session will touch on hiring the first sales professional, while sessions two and three will discuss staff growth and retention as well as process building. Bachman brings over 35 years of selling and sales team leadership experience to these roundtables. For those looking to optimize their sales approach, this session is definitely one to look into.
Date: October 24, 2019

Time: 6:30 PM to 8:30 PM

Location: Ponce City Market

Lead Organization: General Assembly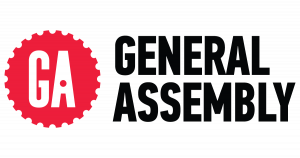 Trying to start conversations with people you don't know can be incredibly intimidating. However, knowing how to network effectively can be the boost your business needs. Yvonne Druyeh Dodd, a life and business coach, provides tips on avoiding networking mistakes, being confident, creating a non-salesy elevator pitch, and using networking to foster friendships and create new opportunities.
Date: October 24-26, 2019 

Time: All Day Events

Location: Marriott Perimeter Center

Lead Organization: MogulCon
Since 2015 MogulCon has been the #1 event in which women in business, start-ups, entrepreneurship and more can come together to share and learn from one another. In this 3-day conference, you can hear from successful Moguls and CEO Talks on how to best secure clients and increase cash flow in order to grow your business into a multi-million dollar idea, including their all-new CEO Learning Hub. This year Mogul Con has created a customized experience for their moguls; one that is dedicated to helping them get the results they need to thrive in the marketplace by providing attendees with the resources that will help them build a sustainable strategy and accelerate the growth of themselves and their business. 
Final Thoughts
You never know when a workshop will spark an innovative idea, or allow you to meet your next partner or referral. Hopefully, the events above will enable you to experience both. So, be sure to check them out and take note of any RSVP deadlines, additional ticketing information, or attendee logistics. We hope that these events—and others occurring in the city—help you to ensure your business thrives as you move into 2020.
Note: We select events based on their perceived relevance to readers, and we cannot individually promise that each event will meet your needs. So, be sure to do additional research as necessary.
---
The Atlanta Small Business Network, from start-up to success, we are your go-to resource for small business news, information, resources.
Follow us on Facebook here and stay up to date or catch-up on all our podcasts on demand.
While you're here, don't forget to subscribe to our email newsletter for all the latest business news know-how from Atlanta Small Business Network.
This has been a JBF Business Media production.