[Previously aired 1/9/19]
The economic impact of Georgia's non-profit sector is large. 501(c)(3) and 501(c) charities employ 216,100 workers which is just under 10 percent of the state's workforce. They also generate more than $57.5 billion in annual revenues and give over $1 billion annually. However, like every other industry, non-profits and charities also need to adapt their fundraising models over time. On today's show, we speak to Matt Pfaltzgraf, founder and CEO of Softgiving, Inc., and payment processing expert to discuss the growing need for FinTech in the non-profit startup community.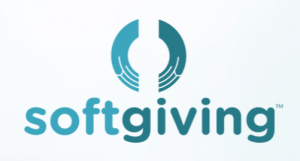 Non-profit organizations have always been important to Softgiving, Inc. CEO and founder, Matt Pfaltzgraf. He and his brother were raised by a single mother in a small Iowan town, and to get by, the family relied on non-profit services, like the Boys and Girls Club, the YMCA, and Goodwill as well as other clothing and food donations. Getting more and more involved in non-profits as he got older, Matt realized some of the hardships that these organizations go through when they try to raise funds.
The average age of a non-profit donor is 65 years old, and these charitable organizations are having a hard time reaching out to the next generation of potential donors and be sustainable for the long-haul. The fundraising strategy then becomes a race to update the medium in which you communicate to your audience and the tools that you use to bring them in.
---
The Atlanta Small Business Network, from start-up to success, we are your go-to resource for small business news, information, resources.

Follow us on Facebook here and stay up to date or catch-up on all our podcasts on demand.
While you're here, don't forget to subscribe to our email newsletter for all the latest business news know-how from Atlanta Small Business Network.
This has been a JBF Business Media production.