Cloud computing allows your business to store its data on secure internet-based servers. This affords your business many benefits when compared to storing and accessing your data through in-house servers. Here are some of the greatest benefits of using cloud-based computing for your business.
Reduced IT Costs
There are a lot of costs associated with having servers that are physically located at your business and the necessary IT staff to manage them. Because of this, cloud computing solutions come at a fraction of the cost of in-house servers. When you choose cloud computing, you and your employees will still have instant access to all of your data, all while leaving money on table that you can use to invest in other aspects of your business.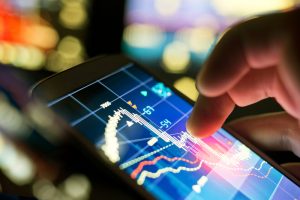 Fast Mobile Access
When your data is stored online, you can access it quickly from anywhere with an internet connection. This is especially effective today, as you likely need to access information through your mobile devices during your day-to-day business activities. For example, many businesses that have mobile salespeople find that cloud computing is perfect for their needs, as their staff can enter new sales and leads and access client information from any place at any time.
Easy Updates
When you handle your data storage and access needs on your own, you'll also have to manage any updates to the software you use. This involves a lot of time and resources that can be saved by switching to a cloud computing solution. Cloud computing offers immediate updates to the programs your business relies on. These updates happen automatically and without the need for you to keep track of them, which not only saves you time, but also makes for more secure data storage.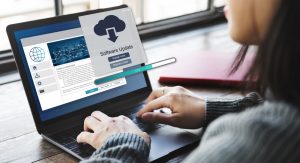 Simple Collaboration
Fast and clear communication is one of the biggest keys to success for any business. If your business relies on your employees being able to work on projects together, then cloud computing can be a big help. Cloud computing allows you and your staff to access and share documents with one another from anywhere, which allows for more efficient collaboration on projects, and in turn, better outcomes for your business.
As you can see, there are a lot of great ways that cloud computing can benefit your business. By saving you money, improving communication and collaboration and offering automatic, secure updates, cloud computing can help your business run more effectively for years to come.
For more information on data storage and analysis click here.