As social media continues becoming more important than ever in the world of business, strengthening your social media marketing strategy should be a huge priority going into 2019.
It's easy to replicate the same thing you did the year before, but taking the time to examine new social media marketing tools, technologies and strategies helps you boost your ROI each year. Learning from what worked and what didn't in the past also helps you get the most out of your marketing plan.
Here are four actionable ways you can improve your social media marketing plan for 2019:
1. Analyze Your Data
The more you leverage your data from prior years, the better you can see what's holding you back and find ways to optimize your strategy. Most social media channels provide some degree of metrics that analyze your performance on the platform. However, social media analytics tools can glean more information from crunching your data. There's even a tool for Snapchat (which hardly provides any metrics) called Snaplytics you can use to view your performance.
What should you be looking at, exactly? Determine which parts of your social media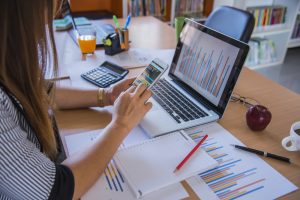 strategy generated the most leads, traffic and conversions and identify the tactics that performed the worst. Next year, you can double down on what worked best. Remember, it's not all about how many likes or follows you get on social media. It's about how well social media takes targeted prospective customers through your sales pipeline, so keep that in mind when you're analyzing the strategies that worked best.
2. Define Your Target Audience
Another key way you can use your past data from social media is to help you hone in on your target audience. The more you know about the audience that's attracted to your business, the better you can target new leads.
Whatever your industry, your audience is most likely comprised of various groups you can break down based on their demographic, where they spend time on social media and what type of content they engage with the most. Some social media platforms have analytics that break down the demographics of your audience, such as their age, region and gender. However, you can get a lot more information with the help of a social media analytics tool.
Once you have a sense for the different groups that make up your audience, make a "persona" or "avatar" that represents each one. In your social media marketing strategy, you can use these avatars to target your audience with content, ads and products that are perfectly tailored to them. When you get on social media and post as if you're marketing directly to one "person" you've invented as an avatar, your target audience will feel as though you're speaking directly to them.
3. Determine Which Platforms to Prioritize and How to Best Use Them
Performing equally well on all platforms isn't the goal of social media marketing. The goal is to use social media as a means of generating leads and conversions while nurturing customer loyalty. It doesn't matter which platform is doing this the best, but what does matter is that you prioritize the platforms that are delivering you more return on both your money and your time.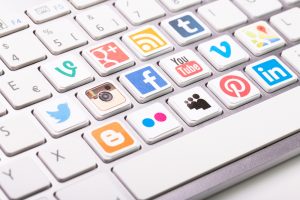 Looking at your past data, you can compare your performance on different platforms based on what drove more traffic to your website. However, sometimes one platform succeeds for you while others don't because you're posting the same content in virtually the same way on every platform. Going forward in 2019, you want to have a good understanding of what works well on each platform. For example, Facebook users tend to like video content, while Twitter users like short, topical content. Make sure you're planning your content distribution in a way that's tailored to each platform based on what its users engage with the most.
You can also use your past data to determine when to post on each platform and create a posting schedule according to the times that deliver the most engagement.
4. Set a Budget for Social Media Marketing Campaign Ads
Spending more money on your social media marketing efforts typically translates to faster growth. Getting more eyes on your content and getting your brand's message out to prospective customers happens a lot more easily with paid, targeted ads. Facebook, Instagram and Pinterest are the best social media platforms to promote your content, product or service with sponsored ads that reach your targeted audience.
Continually monitor and analyze the outcomes of your social media ad campaigns. Your ROI should dictate the outcome of any social media ad campaign, as opposed to engagement or audience size, which don't always reflect your number of conversions. Think of your ad campaigns like you're paying for conversions, and crunch the numbers to determine your budget. For example, you might (conservatively) estimate that 1 percent of your paid clicks will result in business transactions. With that in mind, you can decide how much you're willing to pay for each conversion–or in other words, for 100 clicks. In your ad budget, you also want to consider paying team members like writers, graphic designers or video editors to help you create high-quality ad content.
Building a Social Media Marketing Strategy that Wins in 2019
Using performance metrics from 2018 and before, you can fine-tune your social media marketing plan for 2019. Getting a better picture of your audience and their engagement on each network will help you tailor marketing content for each channel and drive home better conversions. Social media ad campaigns focused on converting sales will also boost your social media marketing strategy in 2019, as organic reach becomes increasingly less effective. Following these tips to optimize your current social media strategy can help you perform better in 2019 and beyond.