On today's show, we're pleased to welcome Bronwyn Morgan, Founder of Xeo Air Inc. and Airversity Drone Pilot Academy. Bronwyn also sits on the board for Startup Atlanta and Black Women in STEAM. In this segment, Jim and Bronwyn discuss the inspiration behind her businesses and why she decided to get into the commercial drone business.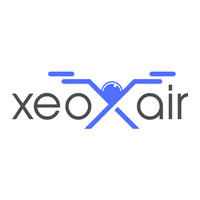 During our discussion with Bronwyn, we took a closer look at her background in aviation and aerospace, and how that led her to create Xeo Air Inc. Xeo Air is an innovative Atlanta-based startup that specializes in custom drone missions for commercial businesses that need assistance with geospatial data management. In compliance with the FAA, Xeo Air, works with clients from a variety of different industries, including real estate, construction, civil infrastructure, telecommunication, and many more.
We also find out how Bronwyn in funding her venture and the entrepreneurial opportunity that the drone industry is bringing to Atlanta's tech market. Then, Bronwyn discusses the pain points that businesses face when dealing with aerial imaging needs and how Xeo Air alleviates those pain points. We also talks about the importance of diversity tech and how she working to bridge the gap through her relationships with Startup Atlanta and Black Women in STEAM.
To find out more about Bronwyn and Xeo Air, be sure to watch our entire interview above.
---
The Atlanta Small Business Network, from start-up to success, we are your go-to resource for small business news, information, resources.

Follow us on Facebook here and stay up to date or catch-up on all our podcasts on demand.
While you're here, don't forget to subscribe to our email newsletter for all the latest business news know-how from Atlanta Small Business Network.
This has been a JBF Business Media production.