For years, places like San Francisco, New York City, and Seattle have ruled the startup and innovation scene. The newest technological trend or large-scale creative idea always seemed to come from cities in the north or west. However, this trend is rapidly changing. In recent years, Atlanta has become a hub for entrepreneurial and technological innovation. According to Fitsmallbusiness.com, outside of New York and San Francisco, Atlanta is the top city for startups in the country. The city's growing tech labor pool, number of startups, and city GDP helped it grab the top spot. While these are good indicators, there is definitely more to the story. Atlanta has some of the best small business and startup resources around, one being its variety of startup accelerators.
What is a Startup Accelerator?
While it is easy to confuse startup accelerators for other early-stage startup programming and funding models, these initiatives serve a specific purpose. According to The Harvard Business Review, startup accelerators are cohort-style programs that support early-stage companies by providing opportunities for education, mentorship, and training. Startup accelerators are typically held for a fixed period.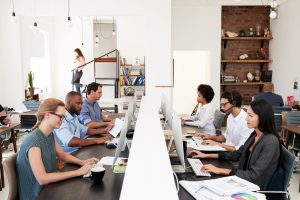 These programs are generally intense as information is compressed within this timeframe. Those that join accelerators can reach key milestones like raising capital or attracting customers a lot sooner than those that do not. It can also have a positive financial impact on regional business ecosystems (like a Metro Atlanta). So, who is offering these programs in Atlanta, and what makes them stand out? Take a look at three unique startup accelerators that Atlanta has to offer.
Atlanta's Startup Accelerators
It Takes A Village


Dates: Application Deadline – Jan 23, Start of the program – Feb 8th

It Takes A Village is a pre-accelerator program run by the Atlanta Tech Village. The primary emphasis is to provide startups led by women and people of color with access to the resources they need most. It Takes A Village runs for six-months with the ending goal of having participating startups receive a seed investment, pilot their idea with another company, or join a full-scale accelerator program. Startup owners will meet with advisors, participate in pitch practices, meet with a diversity ambassador to discuss their overall experience, and attend informative workshops related to startup topics.
What Makes It Stand Out?
The program is uniquely dedicated to promoting inclusion in Atlanta's startup scene, while also preparing participants for more intense accelerators or pilot projects.
Who Has Had Success?
Ify Ifebi is the founder of Vendorspace, a platform that connects vendors with event professionals. After her time at It Takes A Village, Ifebi led Vendorspace into the Beta phase and was also awarded a Techtrenders Award for being a woman under the age of 35 who has made a significant and innovative contribution to the event technology space.
Techstars Program
Dates: Application Deadline – April 7, Start of the Program – July 15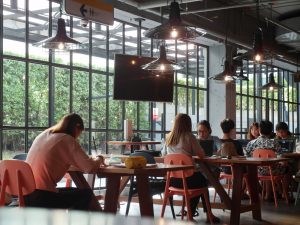 In partnership with Cox Enterprises, each year the Techstars accelerator works with 300 companies. The goal is to provide them with a mentorship-driven experience while also giving them lifetime access to the Techstars network. In total, the program has worked with almost 1,600 companies and provided over $6 billion in funding. Those who are accepted into the Atlanta program choose three to five mentors from a list of over 100. These individuals help participants with product development, market fit, and networking. Participants are also given the opportunity to prepare a fundraising strategy, meet with investors, and ultimately demo their product.
What Makes It Stand Out?
Atlanta participants have a substantial number of mentors to choose from with over 100 choices. Mentors represent Cox Communications, Turner Broadcasting Systems, Coca Cola, DocuSign, Kabbage, and many other Atlanta-based companies. Startup owners are also a part of the Techstars network for life, which afford many benefits as they continue to grow their business.
Who Has Had Success?
While there are many to choose from, Bark, an Atlanta-based child safety app is definitely worth mentioning. The app has been featured on CNN, Good Morning America, Forbes, and many other news outlets. Bark partners with parents and even school systems to monitor the digital media activity of children to identify signs of cyberbullying, depression, or adult content. The app has won awards from The National Parenting Center, Mom's Choice Awards, and National Parenting Product Awards.
Switchyards Downtown Club
Dates: All Year Round
Switchyards Downtown Club is not your typical accelerator. While it does exist to help startup owners "create beautiful startups for consumers," it can be seen as more of a low-pressure accelerator that focuses on providing space and opportunities for networking and learning. For a monthly subscription fee, B2C startup owners have access to meeting rooms, 24/7 building access, a community directory and Slack chat room, member events and startup programming, and kitchen access. The area is an innovation lab where owners meet others while having a safe place to build and try out their ideas. Members can participate in a monthly startup pitch event and consumer show where owners can present their products to audiences for feedback.
What Makes It Stand Out?
If startup owners are looking for a more relaxed and free-flowing accelerator and business growth experience, Switchyards allows them that opportunity. There is no time limit on how much learning and development they can participate in.
Who Has Had Success?
Switchyards Downtown Club member and Consumer Show participant, Memeois is creating a bright spot in Metro Atlanta when it comes to digital communications. Started in 2017 by Georgia Tech Student, Anushk Mittal, Memeois allows users to easily search for memes on the internet to share with friends. However, what really makes Memeois stand out is its use of machine-learning to personalize memes depending on the user. The company was a finalist in Georgia Tech's Inventure Prize competition and has several thousand active users. The company also received $40,000 in funding from Facebook Developer's FBStart.
Final Thoughts
It is clear that Atlanta's ecosystem for startup growth is rapidly evolving. Programs like accelerators can help startup owners receive the support they need in the earliest stages of their business. The above list is in no way exhaustive of all the accelerators Atlanta has to offer. These represent the various types of accelerators you could be a part of, but there many more out there. Take a look at this list by AtlantaInno if you are looking to join an accelerator. Good luck!
---
The Atlanta Small Business Network, from start-up to success, we are your go-to resource for small business news, information, resources.

Follow us on Facebook here and stay up to date or catch-up on all our podcasts on demand.
While you're here, don't forget to subscribe to our email newsletter for all the latest business news know-how from Atlanta Small Business Network.
This has been a JBF Business Media production.