Since its inception in 2005, the nofollow attribute has remained unchanged. It's used by webmasters to denote links that search engines shouldn't follow or otherwise factor into their ranking algorithm. In September 2019, however, Google announced several new changes for nofollow links. Whether you operate a single website or a network of dozens of sites, you should familiarize yourself with these new changes to improve your digital marketing strategy.
What Is a Nofollow Link?
A nofollow link is a hyperlink featuring the nofollow attribute. The nofollow attribute was proposed by Google's Matt Cutts in 2005 to discourage the black-hat search engine optimization (SEO) tactic of blog comment spam.
Back then, webmasters could manipulate their website's search rankings by leaving hundreds or even thousands of comments on relevant blogs. Each comment created a link to the webmaster's website, and because search engines like Google factor links into their ranking algorithms, blog comment spam was an effective SEO tactic.
The introduction of the nofollow attribute essentially neutralized this effective, though manipulative, SEO tactic. Popular blogging platforms like WordPress automatically added the nofollow attribute to all links created in the comments section, while webmasters were able to add the nofollow attribute manually to paid ads and other potentially manipulative links.
Since then, other search engines have followed in Google's footsteps by adopting the nofollow attribute. Bing, Yahoo, Ask and Baidu all ignore nofollow links to protect their respective index from rankings manipulation. When any of these search engines encounter a nofollow link while crawling a website, they will ignore it. Visitors can still click the link, and the link will direct visitors to the appropriate web page or file. The nofollow attribute simply tells search engines not to factor a link into their ranking algorithm.
Google Will Soon Factor Nofollow Links Into Its Ranking Algorithm
According to a September blog post, Google will soon factor nofollow links into its ranking algorithm. Beginning March 1, 2020, Google's algorithm will view nofollow links as "hints" about a website's popularity.
It's unknown exactly how much weight Google will place on nofollow links, but most SEO experts agree that nofollow links will be less valuable for SEO than conventional dofollow links. Nonetheless, nofollow links will soon pass link juice, making them useful when optimizing a website to rank higher on Google.
Google Introduces 2 New Link Attributes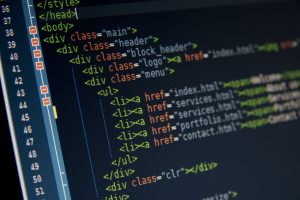 In addition to factoring nofollow links into its ranking algorithm, Google also announced two new link attributes in its recent blog post: user-generated content (UGC) and sponsored. Both attributes are designed to complement the existing nofollow attribute. Google says it will treat all three link attributes as "hints," meaning they will all pass at least some link juice.
The HTML for the three link attributes supported by Google consists of the following: 
Nofollow: <a href="http://example.com/" rel="nofollow">Link Anchor Text</a> 

UGC: <a href="http://example.com/" rel="ugc">Link Anchor Text</a> 

Sponsored: <a href="http://example.com/" rel="sponsored">Link Anchor Text</a> 
When to Use the UGC Attribute
You should use the UGC attribute on links created by your website's visitors. If you run a blog or any other type of website that accepts visitor comments, for example, it's a good idea to use the UGC attribute. It tells Google the link was created by a visitor rather than you or someone else who's directly affiliated with your website.
A link as a forum thread is another instance in which you should use the UGC attribute. Online forums offer a convenient way for users to engage in meaningful discussions. In a typical forum thread, users can add text as well as links. Because these links are created by visitors, they should be given the UGC attribute.
With that said, you don't have to use the UGC attribute on all links created by your website's visitors. Google says it's perfectly fine to reward visitors who regularly publish high-quality content by removing the UGC attribute. By removing the UGC attribute, the user's link will hold more SEO value.
When to Use the Sponsored Attribute
The sponsored attribute, on the other hand, is intended for paid ads and similar sponsored links. Nearly all paid ads published on the internet contain a link. After all, the purpose of an online ad is to drive a user to a business's website where he or she can make a purchase.
Some ad networks automatically apply the nofollow attribute to their ads. If your website serves ads from one of these networks, you don't have to worry about configuring the links. For all other paid ads, though, you should use the sponsored attribute. The sponsored attribute tells Google the link is part of a paid ad.
The Future of Nofollow Links
What do these changes mean for the future of nofollow links? The nofollow attribute was developed to protect against search rankings manipulation. Over the years, though, Google has recognized nofollow links as being a sign of popularity. If a website has lots of nofollow links from authoritative and reputable sources, Google believes it should rank higher than a competing site with few or no high-quality nofollow links.
Google will likely continue to take action against links created and used to manipulate a website's search rankings, including those with the nofollow attribute. If Google believes a nofollow link was created strictly to manipulate a website's search rankings, it will devalue it. But high-quality nofollow links may prompt Google to reward the linked website with higher search rankings.
It's unknown whether other search engines will begin to factor nofollow links into their ranking algorithms, nor is it known if other search engines will adopt Google's UGC and sponsored attributes. Regardless, nofollow links will play an even more important role in SEO beginning March 1, 2020.-
Google's decision to factor nofollow links, as well as UGC and sponsored links into its ranking algorithm has taken many SEO experts by surprise. Google had confirmed several times in the past that its algorithm ignores nofollow links. But now the search engine giant is taking a different stance by including links using any of the three attributes in its ranking algorithm. Therefore, you shouldn't discount the value of nofollow links when optimizing your website for Google.
---
The Atlanta Small Business Network, from start-up to success, we are your go-to resource for small business news, information, resources.

Follow us on Facebook here and stay up to date or catch-up on all our podcasts on demand.
While you're here, don't forget to subscribe to our email newsletter for all the latest business news know-how from Atlanta Small Business Network.
This has been a JBF Business Media production.