Team training exercises can take on many forms within various businesses. With the help of modern-day technology, team experiences such as these have made it easier to educate the staff members of small businesses and large corporations. Though technology has made it easier, understanding content such as legal information, documentation processing, or even cybersecurity can still be an unattractive and strenuous process to learn, until now. In today's show, we speak with Nick Santora, the CEO of Curricula, a cybersecurity awareness training platform designed to educate employees through story-based animated simulations using friendly animated characters and voice narrations.
Related Content: Reduce Cyber Risks and Prevent Security Breaches in Your Business With These 5 Strategies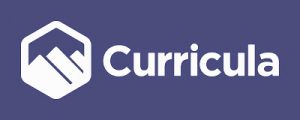 What makes this cybersecurity software company different from its competitors is that they incorporate heroes, villains, and stories to teach cyber courses versus having staff members merely read powerpoints as most companies are used to. One exciting feature within the Curricula program consists of a testing function in which the program will test a viewer's comprehension of the material and provide multiple choice answers after having gone through a hypothetical scenario previously explained throughout the video.
Related Content: Why Your Small Business Needs to Worry About Cybersecurity
Though creative, Jim asks Santora about the chances of actually getting hacked in today's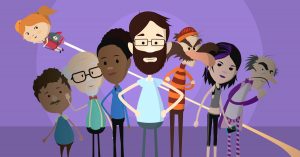 society. "How big of a problem is cybersecurity in business today", Jim questions. "Is there a strong likelihood that a small business will be hacked?". Santora responds by stating "Yeah…you just don't hear it in the news." He explains that people tend to hear about the large corporations in the news due to that very fact- they are large corporations. In other cases, there are times that a small business will be attacked and the company itself goes out of business because of it, and we'll never hear about it. A cyber attack can affect all companies in various ways and if one if not properly educated on how to protect themselves against an attempt then they are more at risk.
To learn more about Nick Santora and Curricula, please view the interview above or you can visit their website at getcurricla.com.
---
The Atlanta Small Business Network, from start-up to success, we are your go-to resource for small business news, information, resources.

Follow us on Facebook here and stay up to date or catch-up on all our podcasts on demand.
While you're here, don't forget to subscribe to our email newsletter for all the latest business news know-how from Atlanta Small Business Network.
This has been a JBF Business Media production.