Atlanta's technology industry continues to climb to new heights. From the latest head-turning products to the highly creative technology companies that are paving the way through innovation, the industry is continuing to make history. In celebration of this booming industry, we sit down with Larry Williams, President and CEO of the Technology Association of Georgia to discuss the upcoming TAG Summit which is being held on March 3rd and 4th at the Cobb Galleria Centre.

As the city of Atlanta continues to grow, technology resources continue to soar as well. Larry begins the conversation with Jim by discussing why the state of Georgia is outpacing the rest of the nation in tech employment growth. Technology companies are moving to Georgia due to the high level of talent available in the metro-Atlanta area. With that knowledge, Larry confidently mentions that most tech companies are consistently looking for talent for their businesses. Larry further mentions that there are growing companies right here in Georgia that are solving real issues with new medical technologies. "It's really a great place for us to be in…thinking about Georgia and the things that we lead-in because we do some things that really revolutionize the world", says Larry.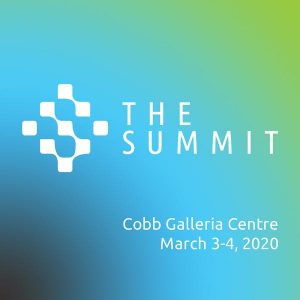 Related Content: What Is Technology Assessment and Why Is It Important For Businesses?
One of the significant changes that TAG is focusing on, is the cultivation of STEM education. Larry announced that recent legislation will offer computer programming classes in every Georgia public high school by 2025. "It's preparing the workforce of tomorrow", he states. "It's a game-changer. If we stay ahead of that then it will give us a competitive edge over the other states". He goes on further to explain the upcoming plans for the tech industry in Georgia and shares his excitement for the approaching TAG Summit. Opening up the doors of this industry to all who have a heart for technology is a top priority.
Related Content: How Technology is Changing the Way We Hire Employees
To learn more about Larry Williams and the Technology Association of Georgia, be sure to watch our entire interview above. Registration ends on Friday, February, 28th so register here today!
---
The Atlanta Small Business Network, from start-up to success, we are your go-to resource for small business news, information, resources.
Follow us on Facebook here and stay up to date or catch-up on all our podcasts on demand.
While you're here, don't forget to subscribe to our email newsletter for all the latest business news know-how from Atlanta Small Business Network.
This has been a JBF Business Media production.