When visitors land on your site, you don't have long to gain their attention. There is such a vast amount of competition online that people can always find alternative distractions. Engagement goes beyond just gaining some initial attention, though, with a focus on page interactions and conversions. Convincing visitors to browse your site and pay attention can lead to high numbers of sales, so it is one of the most important factors to consider. The following methods can help increase website engagement, adding up to a considerable improvement from most sites.
Loading Speed Times Are Crucial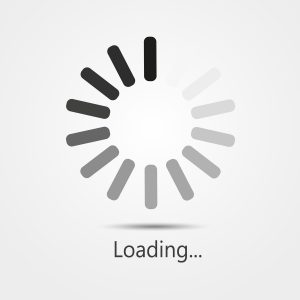 Slow loading is disastrous for site owners, with most visitors leaving if the wait time is excessive. People expect immediate loading, but will typically wait for a few seconds before losing patience. Commonly, problems start to occur when pages are bogged down by large images and coding that is not optimized. A tool like GTmetrix can identify any issues and offer suitable solutions. Additionally, it may be worth using a content delivery network like Cloudflare, allowing your pages to be delivered quickly.
Page Structures Should Be Logical 
Users have expectations about how a website will operate. It can be tempting to try something new, but you will usually only end up confusing people. Navigation should be as simple as possible, limiting the number of options provided. Whitespace offers a pleasing browsing experience, minimizing the clutter on a page. It is also essential to ensure text size and font works effectively across all devices.
Complex Elements Will Reduce Conversions 
Your site should be as user-friendly as possible, ensuring all types of visitors can find what they want. Unusual graphics and animations may work for specific brands, but most sites should stick to a standard format. This concept also applies to more familiar elements. An automatic product slider feature, for example, may look attractive, but it frequently reduces the conversion rate of a site. The checkout process, navigation, and any sidebar should be familiar, so visitors don't need to think too hard about the processes.
Suggestions Help the Buying Experience 
Businesses selling many products can benefit from assisting their visitors. Recommending complementary products helps you to sell more items, but it is also useful to consumers who may not have considered their options fully. If you don't run a large e-commerce store, suggestions could come in the form of training or how to use a product most effectively. Consumers then become better educated as a result of your website.
Content Styles Should Vary 
Visitors might want to consume content in several different ways. A long-form article will suit some people, while video content is favorable to others. Including a mix of content keeps a large number of visitors satisfied, varying the look and feel of a page. It is not just the usual styles of blog posts and videos that you should focus on, though, with other creative options. You could create a quiz, add a GIF, design an infographic, and more.
A Call to Action Adds Clarity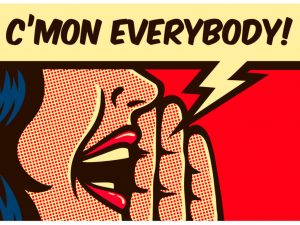 While a website owner might be fully aware of the steps they want a consumer to take, it is not always immediately apparent to a new visitor. Including calls to action across a page ensures people know what to do, directing them to the next step. A call to action might be directing visitors to a checkout page to make a purchase. Alternatively, you may be attempting to build an email list, using a call to action to subscribe. In most cases, a clear and bold button will ensure there is no doubt about how a visitor proceeds.
Live Chat Adds Interaction 
Most websites feel static, requiring visitors only to consume information. While this approach can work, you can benefit from increased interaction levels. Live chat lets people ask questions, helping to build relationships and secure sales. You can also use a chatbot, with the most common questions getting automated. The ability to communicate quickly will help to increase engagement, so visitors stay longer on your site.
Website engagement is one of the primary factors in the success of an online business. You may have an exceptional product for sale, but it will be difficult if too many visitors won't engage with your site. Numerous issues could impact engagement levels, with factors like poor design and slow loading times acting as a barrier to the experience. While website engagement alone won't build a business, getting this aspect right will ensure you stand the best chance of keeping people interested.
---
The Atlanta Small Business Network, from start-up to success, we are your go-to resource for small business news, information, resources.

Follow us on Facebook here and stay up to date or catch-up on all our podcasts on demand.
While you're here, don't forget to subscribe to our email newsletter for all the latest business news know-how from Atlanta Small Business Network.
This has been a JBF Business Media production.