One of the biggest challenges for businesses is to satisfy their customers. To grow a business, you need to focus on consistently meeting customer requirements, both internal and external. Whether it's a product or a service, it should always cater to the needs of customers.
Since technologies are evolving at a rapid pace, it's vital to create quality products that solve the day-to-day problems of customers. Unless and until you are able to identify the 'blind spots,' you can never create a compelling product or service. It's your customers that make your product.
Most businesses claim that they are customer-centric and yet they fail to hit the nail on the head. So, how do you ensure that the needs of your customers are met in an efficient manner?
Given below are some key steps that you can follow to make sure you develop a compelling product for your customers and quickly propel your business beyond the competition.
Write Out the Description of Your Ideal Customer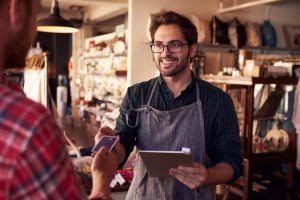 If you haven't created the profile of an ideal customer for your business, it's time to create one. Not everyone in this world will be interested in the product or services that you plan to offer. You need to find out what type or category of customers fit your business the most.
Defining your ideal customer is the most important part of the entire quality management process. Knowing the exact requirements is possible only when you know who an ideal customer for your business is.
To identify an ideal customer for your business, you should do the following:
Review the list of your existing customers

Identify repeat customers

Identify customers who refer you good business

Prepare a list of these customers

Know their characteristics

Write out the description
Now you have the profile of an ideal customer. What's next?
Define Customer Requirements
It's time to identify the needs and expectations of your customers. Remember, it's only by knowing what your ideal customers actually require that you can develop a product which sells like hotcakes. So, how do you know their requirements?
The most obvious solution for most of the product managers and developers is to ask customers about their real needs. Beware, this may not always be the right strategy or adequate. Why? Because customers may not necessarily know what they are actually looking for. Even if they know, they may not be able to articulate those needs appropriately. The best idea, therefore, is to observe.
Well, you may ask your ideal customer what they wish a product or service could do to make their life easier. However, what you really need to focus on is observing their daily habits and tasks on your own. Find what consumes most of their time. Find out how they go about doing things. And know the problems that they face while completing a specific task.
Deliver the Product or Service
Finally, it's time to deliver a product or service which fulfills the requirements you have defined. Based on the real needs of your ideal customer, you will be able to design compelling products. Since you know what your customers actually want, you can offer them something which solves their day-to-day problems.
Continue to Improve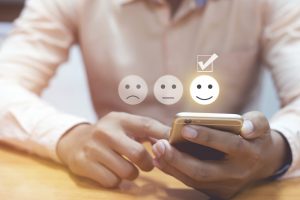 Quality management is an on-going commitment. To build long-term relationships with your customers, you should continue meeting their requirements for the long-term. If you are not ready to fine-tune or modify your products with the changing requirements, you can easily lose the battle.
Conclusion
Continue to ask your customers for their valuable feedback on how you can further improve the quality of your products or services. Improvement should be like the show that must go on. This is a surefire way of building a loyal customer base and generating big profits for your business.
---
The Atlanta Small Business Network, from startup to success, we are your go-to resource for small business news, information, resources.

Follow us on Facebook here and stay up to date or catch-up on all our podcasts on demand.
While you're here, don't forget to subscribe to our email newsletter for all the latest business news know-how from Atlanta Small Business Network.
This has been a JBF Business Media production.