In a business world where advertising costs can be extremely high, every business should be looking for simpler, cheaper ways to spread the word about their products and services. This is what makes referrals from your existing customers so valuable, as referrals don't cost your business anything and can bring in lots of new leads and sales. Here are a few proven tips on how to get more referrals from your existing customer base.
Ask How You Can Help
It's common for customers to feel a desire to refer others to a business that they've had a positive experience with. As a business owner, this means you should provide these customers with resources that will make the process of spreading the word about your products as easy and as quickly as possible. Ask your customers directly about what types of resources they would find useful as they pass on information about your business to people they know.
Succeed at Social Media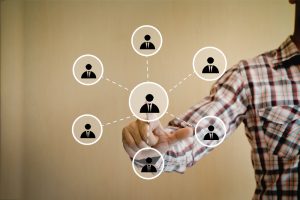 If your business doesn't already have a strong presence across the major social media platforms, then you should make it a priority to change that. Social media is the best tool available to businesses that want to increase the number of referrals they receive from their existing customers in today's technology-driven marketplace. This is because social media allows you to stay in touch with your customers and keep your brand relevant in their minds, while also providing a way for your customers to share your business with their own followers with just a click or two.
Take Action on Positive Reviews
The best time to encourage someone to refer their friends, colleagues and family members to your business is directly after they state that they've had a good experience with your products. Often, people use the internet to share their thoughts about the businesses they shop with, which makes it critical for you as a business owner to always be tracking online mentions and reviews of your products. When you encounter a positive review of your business online, simply reach out to the person who left the review and provide them with resources on how to share what you have to offer with the people they know. Because these people are fresh off a great experience with your business, they are much more likely to take action and bring new referrals your way.
Craft Enticing Incentives
Incentives drive referrals to a business more effectively than any other method. The trick to seeing success with incentivized referral programs is to craft enticing rewards that your customers actually want to receive in exchange for sending someone they know to your business. Another important aspect is to provide a way for them to track the rewards they've earned in a way that is convenient. These things can all be taken care of by the multitude of online referral management solutions that exist today for businesses of all sizes. Also be sure to keep an eye on the incentives being offered by the referral programs of your competitors, which will allow you to come up with a unique reward system that will help you stand out in your market.
Ask For Video Testimonials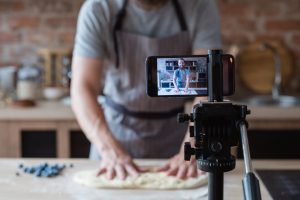 Testimonials are something that can turn potential customers who may be unsure about your products into eager buyers. This makes gaining testimonials from satisfied customers one of the most vital aspects of any marketing campaign aimed at increasing referrals. The good news is that happy customers are often very willing to share their experience with your business in the form of a testimonial, as long as you take the time to approach them about it. The best type of testimonial that your business can get is in the form of a video. Ask your customers if they would be willing to record a short video testimonial about their positive experience at your business, which they can then upload to their social media profiles or video-sharing websites such as YouTube. Once these video testimonials are posted, they are out there promoting your business around the clock and will attract new referrals to your products for years to come.
These are just a few of the best ways to increase referrals from your existing customers. By asking your customers directly if they know anyone else who could benefit from your products, taking action on positive feedback by asking for testimonials, creating interesting incentives for your referrers and excelling at social media, you'll be able to attract more leads and sales while also lowering advertising expenditures.
---
The Atlanta Small Business Network, from start-up to success, we are your go-to resource for small business news, expert advice, information, and event coverage.

Follow us on Facebook here and stay up to date or catch-up on all our podcasts on demand.
While you're here, don't forget to subscribe to our email newsletter for all the latest business news know-how from Atlanta Small Business Network.
This has been a JBF Business Media production.