While a great product or service is the foundation of any business, a clear sales strategy is crucial to your growth and success in a competitive marketplace. Here to tell us how you can improve your approach to sales and see your profits skyrocket, is Kendrick Shope, creator and CEO of Authentic Selling. Kendrick has been recognized by Forbes as a leading sales coach in 2016 and spent 17 years as a top performing Fortune 500 sales rep.
Although Kendrick wishes her journey was all part of a master plan, but by her own admission, she sort of 'fell into' entrepreneurship. At the time, Kendrick was a successful pharmaceutical representative raising her young daughter and realized that she was not entirely fulfilled in her career. So, she decided to explore another career path into entrepreneurship and found herself teaching sales online. While training wasn't a part of her day-to-day job as a pharmaceutical rep, Kendrick acquired all this knowledge and expertise that she could pass on to the next person.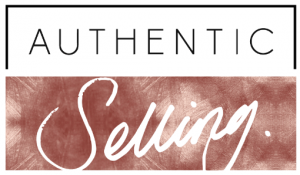 Then, with the help of a friend and colleague, Kendrick created Authentic Selling, which has become an internationally recognized sales process. While walking away from the security of her pharmaceutical sales job was terrifying, Kendrick made the full transition to Authentic Selling within seven months of her initial idea. It wasn't until a year later, that Authentic Selling became profitable. While that year with no salary was difficult, Kendrick believes that was the secret to success. That even when she was down, she got back up. Through this belief, Kendrick eventually found herself on the Steve Harvey Show coming full circle.
Authentic Selling is a sales process for modern entrepreneurs that focuses a lot on the online world but is not just for the online world. The program breaks down strategies like social selling and opt-ins. As part of Authentic Selling, Kendrick also created the Sales School, the number one sales training tool for online businesses in the world. It is a seven-week curriculum designed to meet the needs of your business specifically. By keeping the virtual classroom small, Kendrick call really give each participant the targeted attention they need.
---
The Atlanta Small Business Network, from start-up to success, we are your go-to resource for small business news, expert advice, information, and event coverage.

Follow us on Facebook here and stay up to date or catch-up on all our podcasts on demand.
While you're here, don't forget to subscribe to our email newsletter for all the latest business news know-how from Atlanta Small Business Network.
This has been a JBF Business Media production.