We have come a long way when it comes to creating a healthy ecosystem for women-owned businesses. Thirty years ago, there were close to four million women-owned companies, and today there are over 11 million. Also, between 2007 and 2016, women-owned businesses grew five times faster than the national average.
These are some excellent bright spots; however, we still have a long way to go. Female business owners and entrepreneurs face specific challenges that can make entrepreneurship difficult. A Senate report found that women are facing a significant lack of role models, a gender pay gap, and unequal access to funding and venture capital.
These obstacles are enough to demotivate any determined female entrepreneur. Fortunately, there are successful examples of women who have overcome these struggles that have left behind helpful advice. The road to success can be tough, so, in honor of National Women's Month, we want to introduce you to a few inspiring quotes from notable female business owners to help you stay motivated. Take a look below and be inspired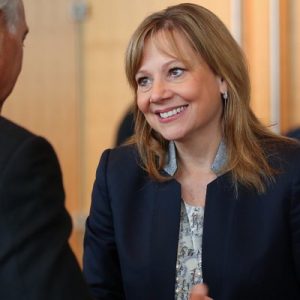 1. "[…] There are always things that potentially impact how you are received. And I just don't focus on it. I don't focus on what you can't control." – Mary Barra, chairman, and CEO of General Motors
Takeaway: This quote is a small portion of a conversation Mary Barra had concerning the issues of being a woman in leadership. Barra points out that being a woman in business helped in some settings, and was a liability in others. However, regardless of the perception, you cannot control how others treat you. So, while you will always be aware of it, the best thing to do is not dwell over what you cannot control and push yourself to thrive.
2. "My revenue was $4 million my first year in business, off of one $2 item." – Sara Blakely, founder of Spanx
Takeaway: Sara Blakely is an example of how it is okay to start small. She bootstrapped her business and began Spanx with $5,000 from her savings. From there she marketed one item to reach $4 million of revenue in one year. Don't feel as if you need a complicated concept or a variety of products and services to be successful. Start with whatever you have and go for it.
3. "Just because you are CEO, don't think you have landed. You must continually increase your learning, the way you think, and the way you approach the organization. I've never forgotten that." – Indra Nooyi, chairman, and CEO of PepsiCo
Takeaway: The journey of learning never stops. Regardless of your position as a CEO, founder, entrepreneur, or solopreneur, you never reach the height of knowledge. There is always something new to learn or experience. You as well as your customers benefit from learning and development, so never be closed to gaining new knowledge.
4. "I didn't learn to be quiet when I had an opinion. The reason they knew who I was is because I told them." – Ursula Burns, chairman, and CEO of VEON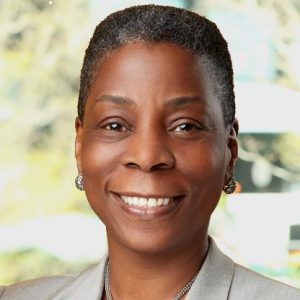 Takeaway: Outdated cultural norms can easily make women feel as if their voices are not valued, especially in a male-dominated industry. However, whether you are a co-founder, executive leader, or a solopreneur approaching partners, never feel as if your input doesn't matter. You know your business better than anyone else, and Burn's quote shows how important it is to be strategically disruptive and assertive concerning your company. So, feel confident in saying what you mean.
5. "If you have a vision, no matter how difficult things are, everything just becomes a process." – Cher Wang, co-founder of HTC
Takeaway: There will be struggles, obstacles, and roadblocks. However, these just become a part of the process. There is a freedom that comes with knowing that problems will arise. It allows you to prepare yourself to deal with those you can think of ahead of time. So, don't be discouraged about the difficulties, with planning and strategy you can overcome them.
Final Thoughts
Entrepreneurship is never easy; however, women face specific challenges that can easily lead to demotivation and discouragement. Fortunately, there are women all around the world that are working through many of the same problems. Through their strategic approaches, determination, and creativity, women are rising above their business struggles.
Many of these female entrepreneurs have become famous in their own right and are leaving behind some excellent advice and insights for aspiring business owners. We hope the advice of the women above provides you with some inspiration and motivation to carry on in your business pursuits.
Photo credit: https://www.thestar.com/business/opinion/2018/08/10/is-pepsi-ceo-indra-nooyi-really-a-role-model-for-women.html
---
The Atlanta Small Business Network, from start-up to success, we are your go-to resource for small business news, expert advice, information, and event coverage.

Follow us on Facebook here and stay up to date or catch-up on all our podcasts on demand.
While you're here, don't forget to subscribe to our email newsletter for all the latest business news know-how from Atlanta Small Business Network.
This has been a JBF Business Media production.